Last updated on August 30th, 2022 at 08:36 pm
*This post may contain affiliate links. As an Amazon Associate we earn from qualifying purchases.
The Internet has become the go-to spot for so many of our daily activities, yet so many people still feel the need to stand in line at a physical branch to do their banking. Not only is this a waste of unnecessary time, but you could also be leaving money on the table. The best online savings accounts even offer perks like ATM access, no minimum balance requirements, and more. The days of low 0.01% to 0.05% yields are well in the past. Online savings accounts have been operating for years now, offering brick-and-mortar locations real competition in the savings game.
Brick and mortar buildings are expensive to operate. Before profits are taken into consideration, a company must account for staffing, electricity, and other maintenance. These costs add up very quickly, preventing typical banks from being able to offer the rates that more innovative, online banks can offer.
Savings accounts are not designed to be used as active transaction accounts, and the number of certain withdrawal transactions are limited by Regulation D. This limits specific withdrawal types to six transactions a month, but some withdrawals, including ATM transactions, are not affected by this regulated limit. However, we encourage you to look at your chosen bank carefully, as some will set their own limit on ATM withdrawals.
The average annual percentage yield (APY) rate of savings accounts is 0.09%. Focusing solely on physical banks, this drops to 0.07%. Online banks, saving money on the overhead consumed by physical branches, can have APY rates as high as 30 times that national average. Plus, they do all of this while keeping your money just as safe with the same Federal Deposit Insurance Corporation (FDIC) backing.
Best Online Savings Accounts FAQ
1. What Is an Online Bank?
Online banks are, as their name implies, banks which you typically access only, or primarily, through the Internet. While this will mean you don't have a face you can greet every time you wish to make a transaction, most reputable online banks are members of ATM networks to provide low cost, or free, ATM transactions.
2. Why Use an Online Bank?
Online banking allows you to manage your money completely online without the need to ever visit a bank branch. You can do this conveniently at any time that is good for you. With money going increasingly electronic, this makes purchasing quick, painless, and simple to track.
3. How Do Online Banks Work?
Online banks work almost exactly like their brick-and-mortar counterparts. Even most physical banks offer online and mobile services. The online bank has simply removed the building from the mix. With direct deposit being the number one method of payment in America, you don't even have to see a paycheck or deposit cash if you choose not to.
4. Are Online Banks Safe?
Online banking is as safe as, and sometimes safer than, a bank with physical branches. Customers should make sure they are using private Wi-Fi networks, up-to-date anti-virus software, and good security practices when accessing their bank. You should also verify that the bank is insured by the FDIC. Staying safe when using one of the best online savings accounts is pretty easy, and most of these banks offer fraud prevention tips and tricks if you're still unsure about a specific situation that comes up.
5. Can You Still Pay Bills Easily?
Absolutely! Most of the best online savings accounts have ATM networks, so you can easily withdraw money to pay cash only bills. Additionally, you can usually set up automatic payments through electronic funds transfers or even schedule checks to be printed and mailed out directly by the bank.
6. Can You Still Deposit Money?
Depositing cash can be cumbersome with some online banks. The easiest way is to find an ATM on your bank's network that accepts cash deposits. You can also turn the cash into a money order and deposit it just like you would a check. Checks can usually be deposited through your bank's mobile app or by mailing the check to the bank for them to process the deposit.
7. What Fees Are Typically Associated with Online Savings Accounts?
Some online banks have monthly maintenance fees, but most will offer a fee waiver if you meet minimum balance or deposit requirements within that month. Most of the banks on our list of the best online savings accounts have no minimum balance and still offer a competitive APY. Other common fees are fees for withdrawing from an ATM outside of your bank's network, sending wire transfers, or requesting a bank check or cashier's check.
8. Do Online Savings Accounts Have Compound Interest?
Most commonly, the answer is yes. The best online savings accounts will compound interest more frequently, but interest is generally compounded daily, monthly, quarterly, or annually. We recommend looking for a savings account that will compound at least monthly. With frequent compound interest, even small deposits can add up to big amounts over time. Look for a compound interest calculator online to calculate what you could potentially earn from a savings account.
9. Is Interest from an Online Savings Account Taxable?
Any interest earned from a savings account, whether it is online or at a physical bank, is taxable by the IRS. When you earn interest from your savings account, you will need to submit a 1099-INT form. However, the balance of your savings account is not taxable. If your account has $2,500, and you earn $25 that year, only the $25 gain gets taxed.
10. Should You Open an Online Bank Account?
As with any major decision, you should consider all of the options available to you. Your needs could vary and make a brick-and-mortar bank more suitable to you than an online bank. It's also acceptable to have an account at multiple banks. Opening an account at both an online bank and a traditional bank could give you the best of both worlds—a person to help when you need it and higher interest rates. It can be a little bit tricky getting started with online banking if you're not extremely technologically savvy, but once you get started, you'll find it's just as easy as banking at a brick-and-mortar branch.
How We Reviewed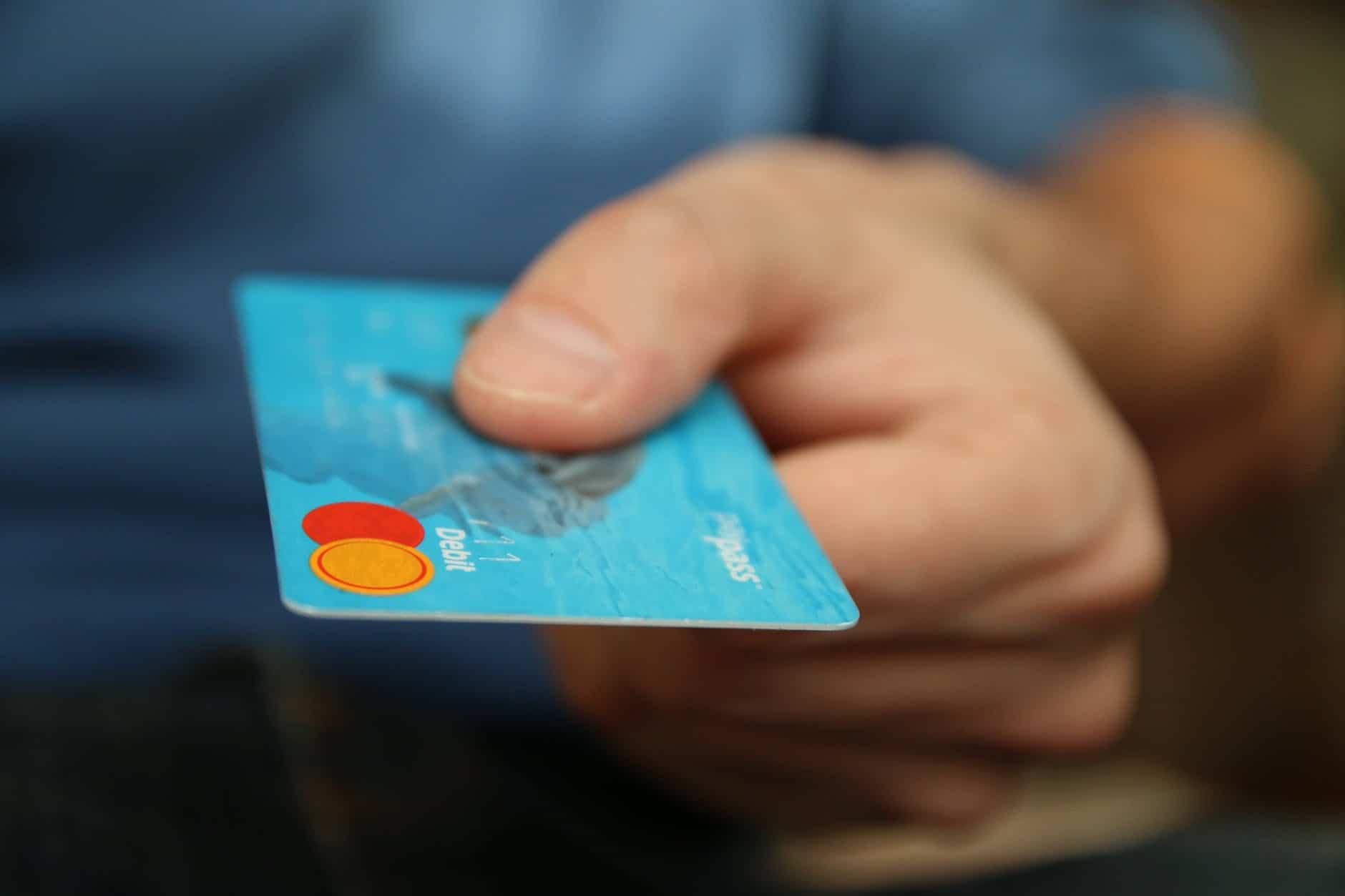 The following online savings accounts were reviewed based on the following parameters: Features, APY, FDIC membership, fees, and more. We dug through the vast amount of online banking options to present you with our list of the five best online savings accounts with high interest rates. When comparing banks, it is important to examine each bank's security, earnings, liquidity, and access, as well. Your specific needs can often be different from the next person's, so look through the list we have compiled for you and choose the one you feel is best for you.
​What We Reviewed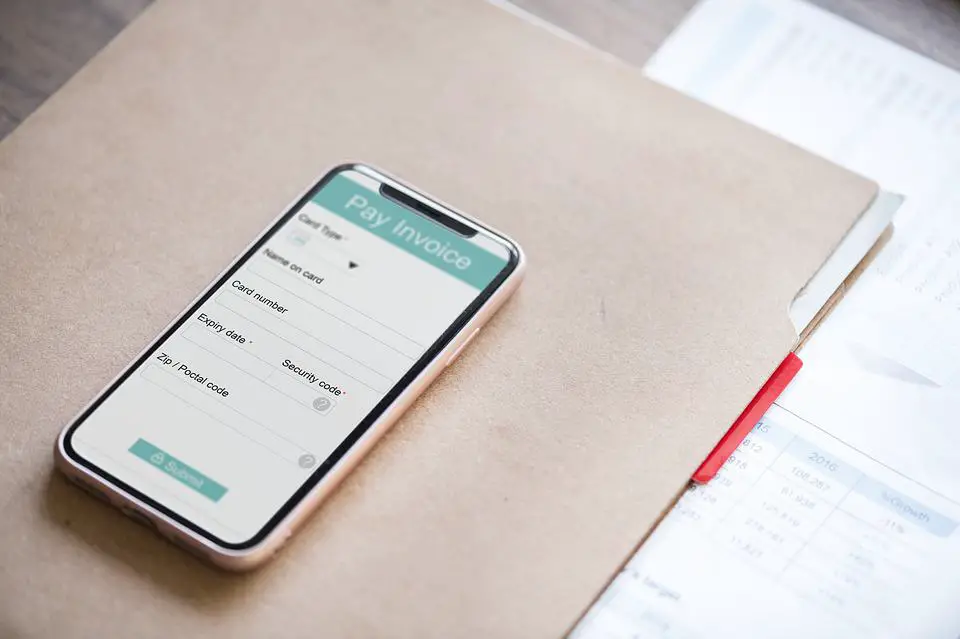 Marcus by Goldman Sachs

American Express National Bank

CIT Bank Savings Builder

Discover Bank

Ally Bank
Marcus by Goldman Sachs – 2.05%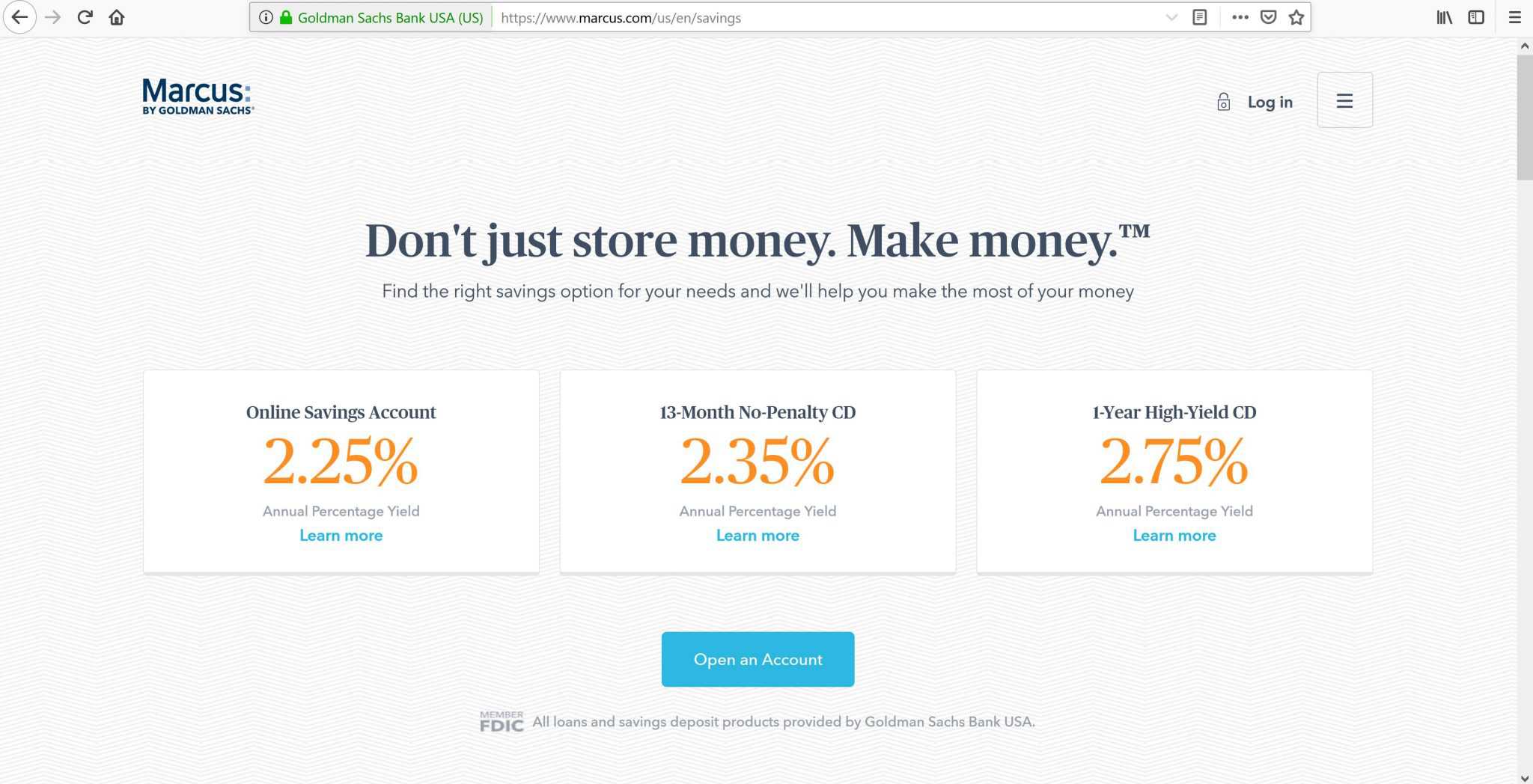 Goldman Sachs is a very well-known name in the finance world, dating back to the 19th century. They started their online savings accounts under a company called GS Bank, eventually merging them with their line of personal loans under the name of Marcus by Goldman Sachs. Marcus by Goldman Sachs is a newer online bank, but it managed to turn our heads enough to include it in our best online savings account list.
Marcus came right in competitively, offering one of the highest interest rates we've seen and maintaining low fees for their customers. This bank offers free electronic funds transfers and even lets you add money by mailing in a check. Marcus also offers banking over the phone and customer support on the weekdays to help you with any questions that you might have.
PROS
High APY

$0 monthly maintenance fees

$0 minimum opening deposit
CONS
No ATM card

No mobile check deposit
American Express National Bank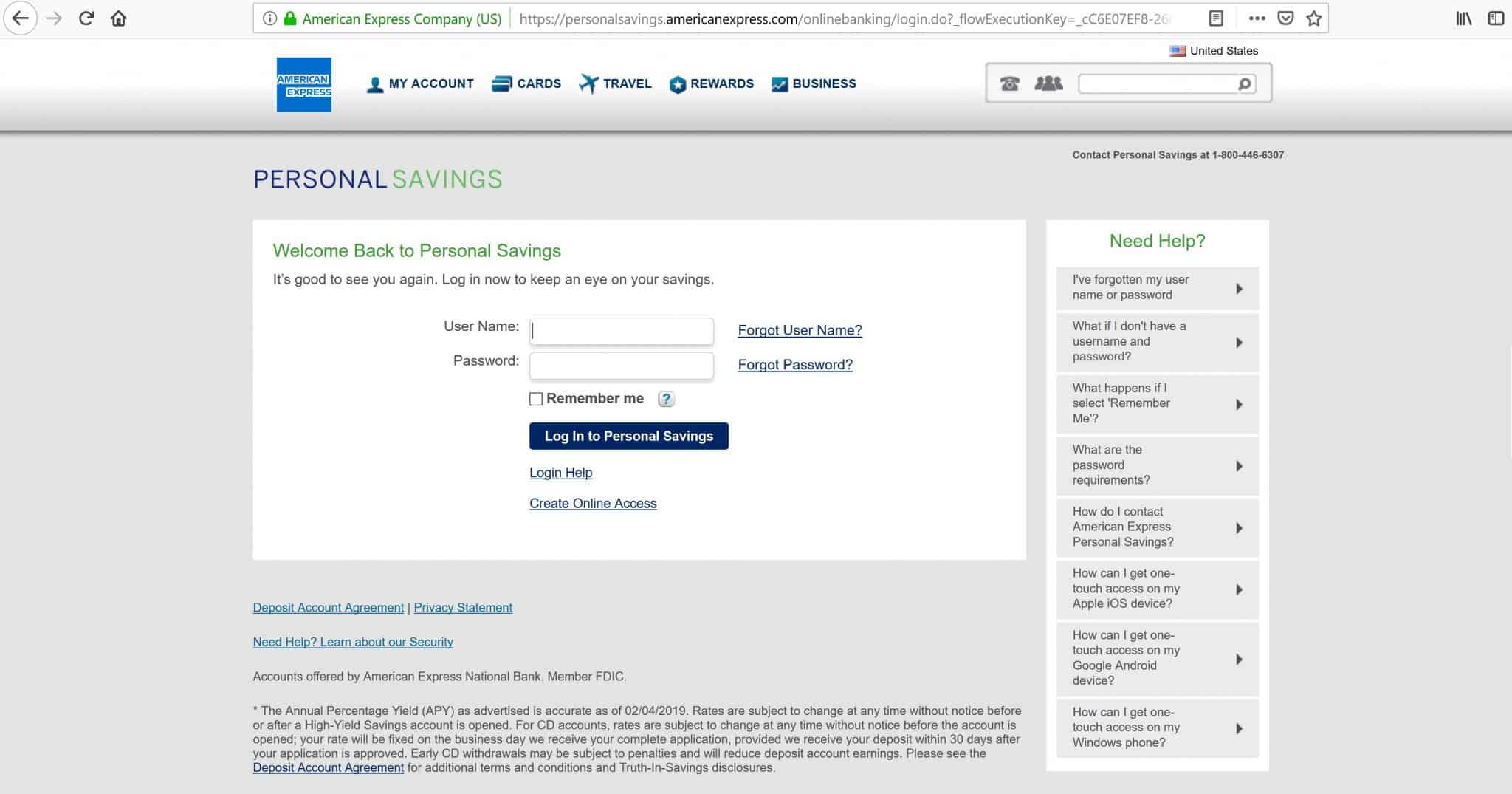 Backed by the same company that gives generous rewards for their American Express credit cards, the well-known credit card company made its way into our list of the best online savings accounts by offering a healthy combination of low fees and a high APY.
While many of its competitors offer some top-of-the-line mobile apps, the American Express Personal Savings account does not have one, which can make moving money around on the go cumbersome. Of course, they do offer online banking via a computer, and some mobile devices can access their website through a mobile browser, such as Chrome or Opera.
PROS
High APY

$0 monthly maintenance fees

$0 minimum opening deposit
CONS
No ATM card

No mobile app
CIT Bank Savings Builder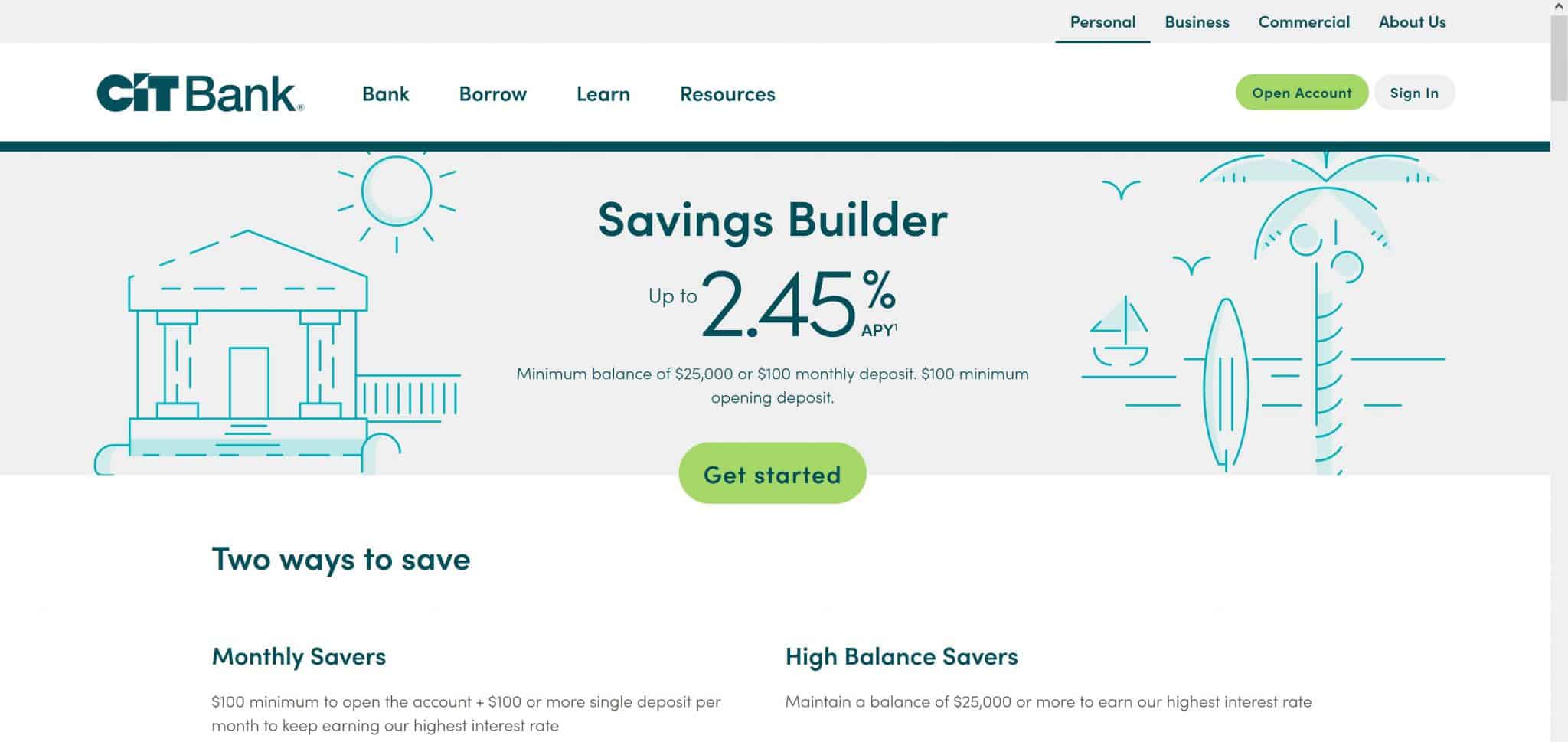 A savings builder account with CIT Bank gives you high APY and daily compounded interest plus a mobile app to manage your account easily from anywhere. CIT Bank even offers three different types of online savings accounts and certificates of deposits. Unfortunately, CIT Bank does not belong to an ATM network, so withdrawing cash is not an option with their savings accounts.
Their top APY earns CIT a solid spot on our list of the best online savings accounts. Their top tier accounts can earn up to 2.15% interest if they maintain a minimum monthly balance of $25,000 or a minimum monthly deposit of $100. If an account doesn't maintain or meet these requirements, it will drop to a 1.14% interest rate, which is still higher than the national average.
PROS
High APY

$0 monthly maintenance fees

Daily compounded interest rates
CONS
$100 minimum deposit to open an account

Drastic rate reduction for not meeting minimum balance requirements

No ATM network
Discover Bank
The next on our list of the best online savings accounts is the Discover high-yield savings account. Joining American Express as a credit card company offering an online savings account option, Discover doesn't only give its customers one of the easiest to use mobile apps, but it also offers a $200 bonus and no minimum monthly balance or maintenance fees.
The Discover Bank online savings account also has access to a wide ATM network for free, and they even have one physical branch if you live close enough and want to stop in. It should be noted that this account incentives saving by limiting the number of free withdrawals in a month, tacking on a $15 fee for any withdrawal after that.
PROS
Up to $200 bonus

High SPY

No monthly balance requirement

No monthly maintenance fees

Advanced mobile app
CONS
Withdrawal limit fee

No ATM card
Ally Bank​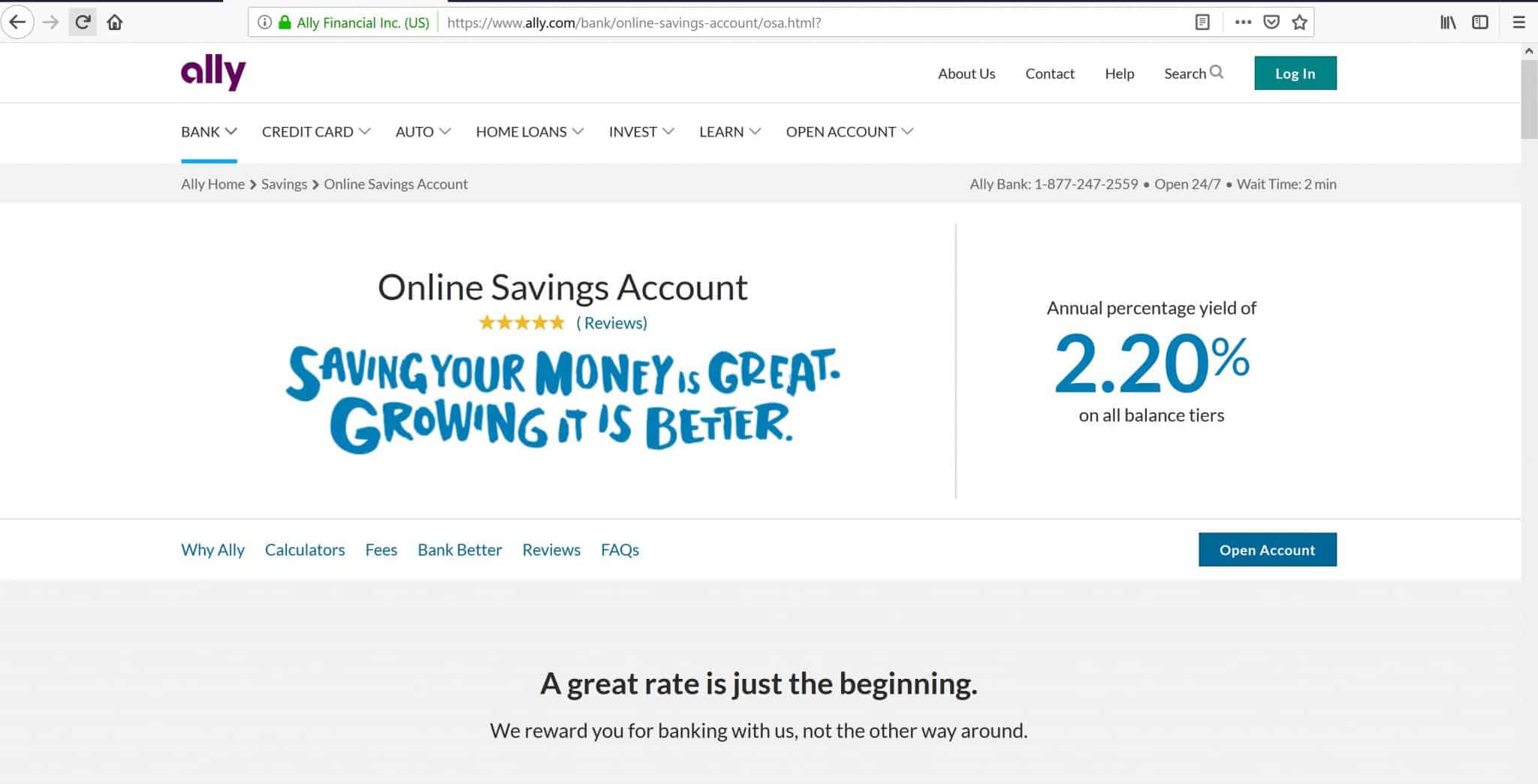 When comparing the best online savings accounts, Ally will always fall into the mix. Opening its online banking service in 2009 under the name GMAC Bank, they re-branded themselves as Ally Bank in 2010 with better service and higher interest rates. It advertises aggressively and was one of the first major online banks.
If you are looking for more than just a place to earn a high interest rate, we suggest Ally's other services, as well. They offer certificates of deposit, loans, and brokerage services. They've also had plenty of time to trim up their mobile app, offering highly desired features, including mobile check deposit, free electronic funds transfers, and mobile bill pay.
PROS
High APY

$0 minimum opening balance

$0 monthly maintenance fee

Top-of-the-line mobile app
CONS
The Verdict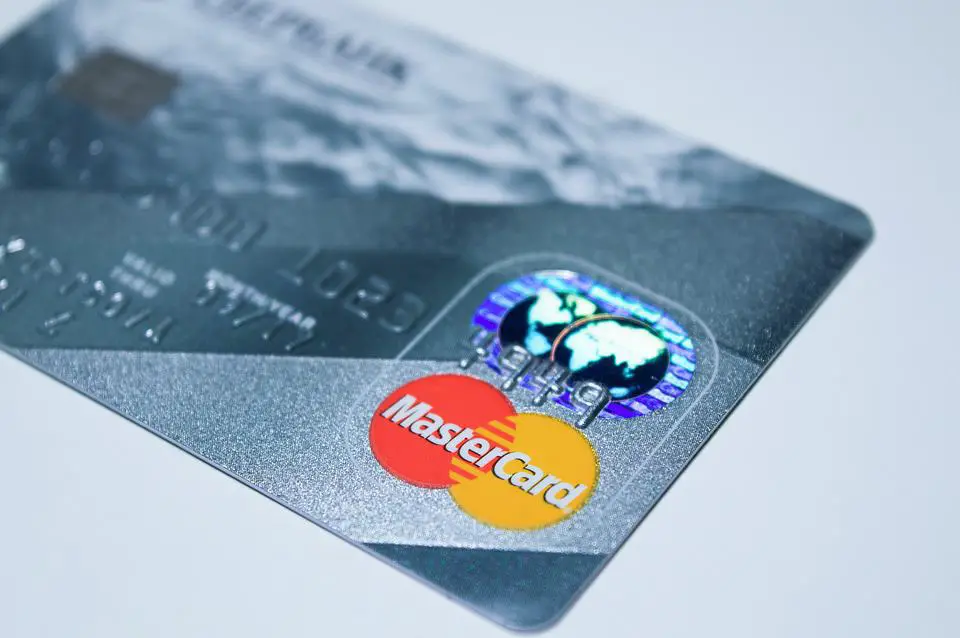 Depending on what your needs are, each of the best online savings accounts can offer benefits for you. Beginners would enjoy Ally Bank's mobile app features and advanced customer support. For advanced savers with little to no intention of frequent withdrawals or cash deposits, the 2.15% APY with a CIT Bank savings account can be extremely enticing.
Take some time to use an online saving account calculator to see how much you could save by using one of the best online savings accounts instead of a physical bank. No matter what your reason for opening one of the best online savings accounts might be, you can find the top of the Internet here in our list.