Last updated on August 24th, 2022 at 08:07 pm
*This post may contain affiliate links. As an Amazon Associate we earn from qualifying purchases.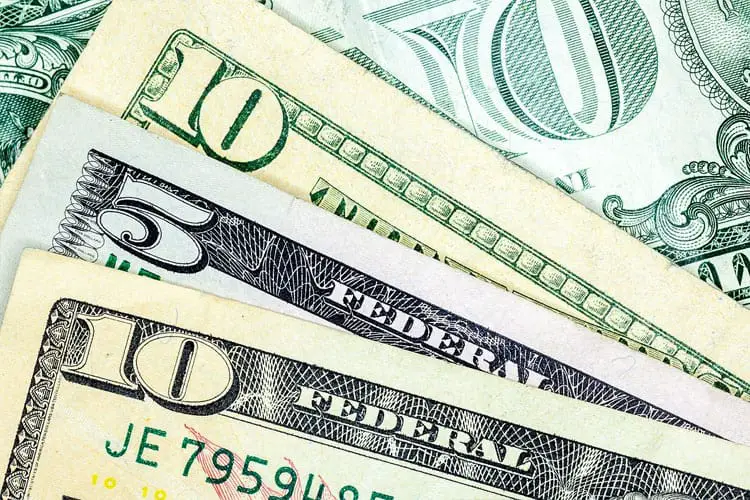 Sometimes, life throws you curve balls and you need to take out a loan to get things done. Depending on where you live, 1st Franklin Financial loans may be able to help. Keep reading to find out if they are a right fit for you.
What Is a 1st Franklin Financial Loan?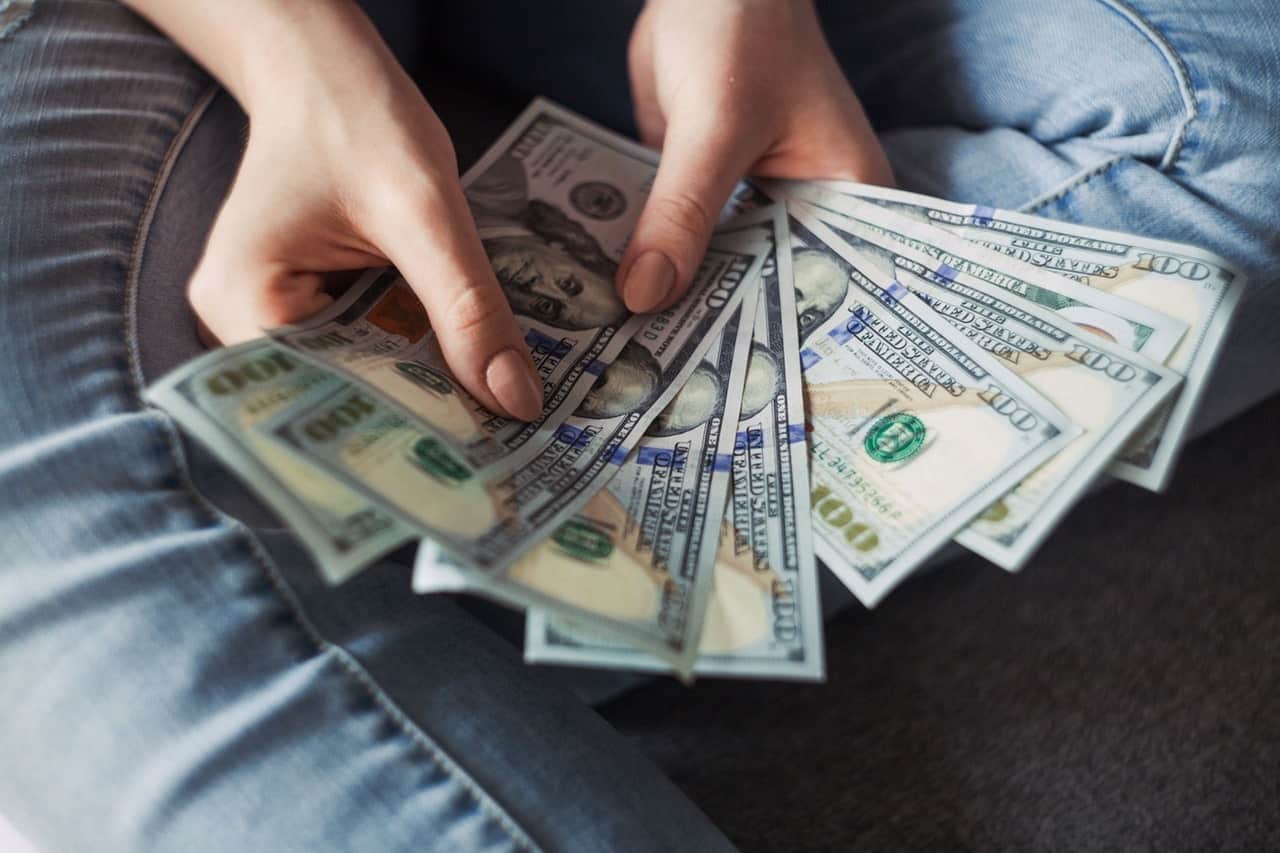 1st Franklin financial loans can be taken out for a variety of reasons. They offer personal loans for as little as $300 and as much as $15,000 to help you with ordinary expenses that are just a little out of reach.
They also offer debt consolidation loans to help you catch up on bills or consolidate high-interest unsecured debt. Finally, they offer "premier loans" for capital purchases such as upgrading your kitchen appliances or putting a down payment on a car.
 Product Specs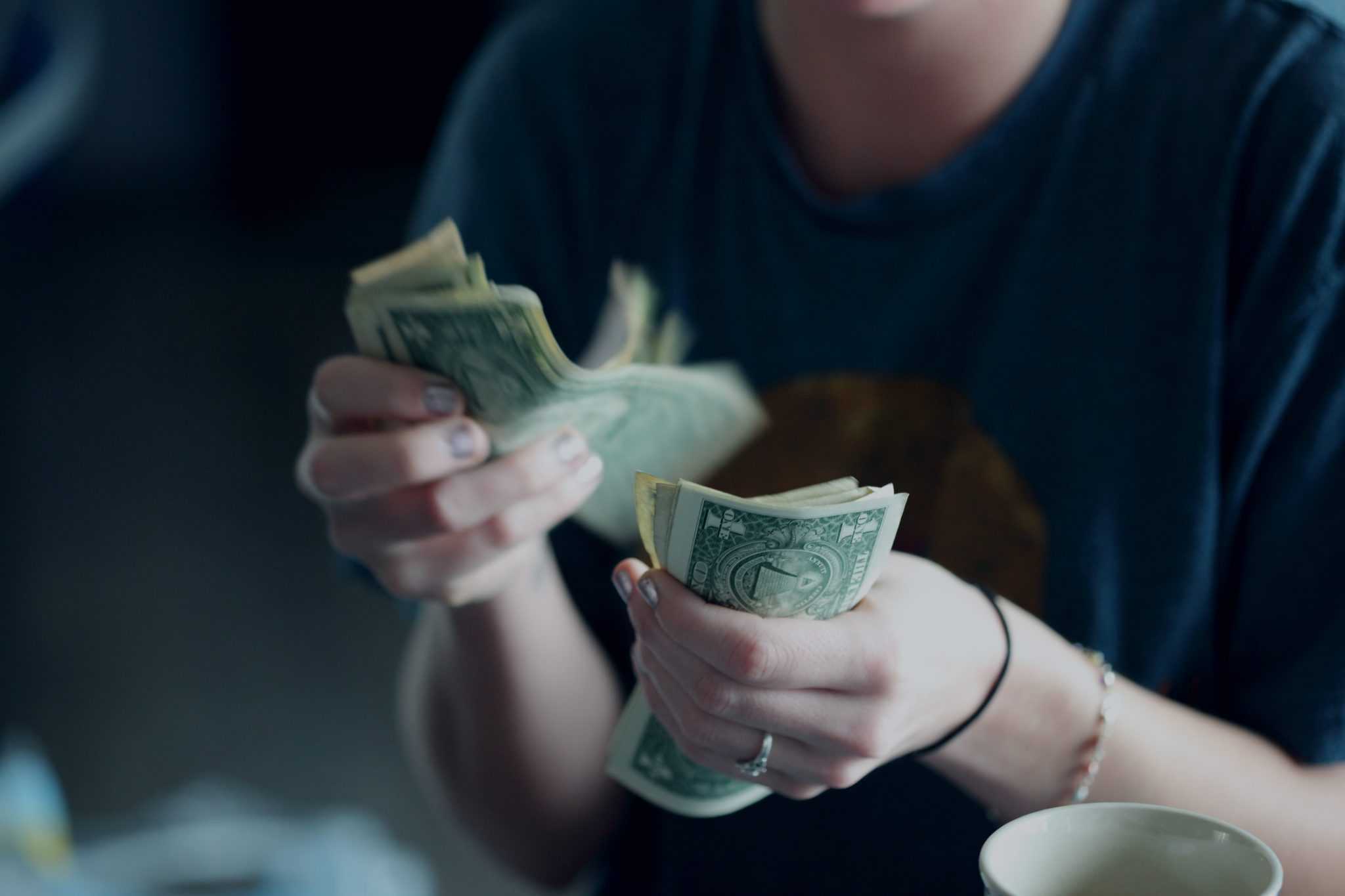 1st Franklin Financial offers loans for major purchases, vehicles and repairs and property equipment up to $10,000. They also offer other types of loans for up to $15,000.
The largest downside to a loan through them is you must visit them during office hours Monday, Tuesday, Thursday or Friday between 8:30 and 5:30 or Wednesday between 8:30 and 1:30. They only have Saturday hours during the winter holiday season.
This means if you work a standard day job, you will have to take time off of work. The upside to this is you have the chance to explain your credit history and argue your creditworthiness with a real local person so you could be approved and have your money within hours of applying.
  Rate Pricing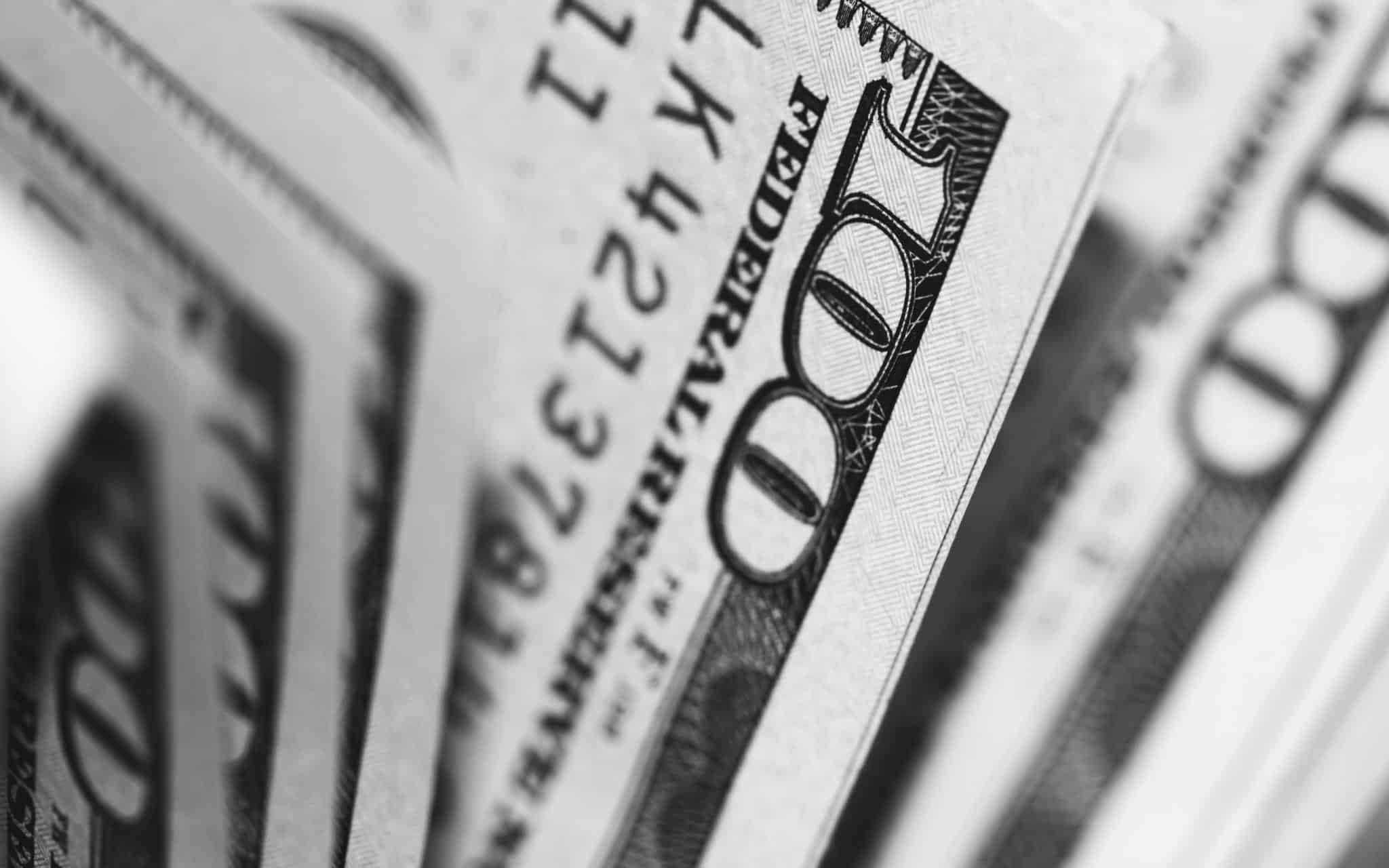 Interest rates vary on a number of factors including the length of the loan, the ability of rate discounts such as by enabling autopay and your perceived creditworthiness.
Poor credit is defined as a credit score between 350 and 629. Average credit is considered between 630 and 689 points. Good credit is considered between 690 and 719 points. Finally, excellent credit ranges between 720 and 850 points.
If you have a low credit score or a short credit history, you may pay much higher interest rates than those with good credit. Many lenders have a minimum credit score requirement of at least 660 points but some lenders specialize in high-risk borrowers.
1st Franklin Financial Loan Credit Score Requirements
When you are wanting to get a loan its important to know not only which company to go with but also what the minimum credit score that they will allow a borrower to have.
As of right now 1st Franklin Financial requires that you have a minimum credit score of 500 to be considered for a loan. Of course the lower your credit score the higher your interest rates will be. They might also require additional collateral for your loan with a lower credit score.
Having a minimum credit score of 500 is currently 1st Franklin's requirement but it could change in the future as well so if your score is close to that it's a good idea to contact their customer service team and double check the current requirements.
  How It Compares
We picked a few similar products available on the market to see how they compare.
LightStream
Upgrade
Marcus
1st Franklin Financial Loan
Rates
Application Process
Available Options
Public Opinion
EASE OF USE
1st Franklin Financial does not publicly advertise their interest rates. This is a bad sign for those looking to shop around without affecting their credit.
3 out of 5 Stars
To apply for a loan through 1st Franklin Financial, you first must pass the screening of how much you wish to borrow and where you live. Next, you must select a local branch and the online portion of the application takes about 10 minutes to complete.
Required information includes your Social Security number, phone number, address, and income information. However, you must visit a local branch before your application can be processed and approved.
5 out of 5 Stars
If you live in a qualifying region, 1st Franklin Financial can provide you with a loan for 16 different needs including past due payments and legal or bond fees.
5 out of 5 Stars
As of 2019, there are only 37 complaints about 1st Franklin Financial loans. The two types of complaints filed were regarding billing and collection issues and problems with the product or service. However, the business is very good about promptly responding to and correcting complaints filed.
2 out of 5 Stars
To apply for a personal loan through 1st Franklin Financial, you must live in the state of Alabama, Georgia, Louisiana, Mississippi, South Carolina, or Tennessee. If you live outside of the south or southeast you are out of luck.
PROS
Personal customer service representative
Fixed-rate loans
Affordable monthly payments
CONS
Unavailable for most of the country
Poor transparency
​LightStream
LightStream is a great lender for those with good credit looking for a personal loan or home improvement loan. They are also good for debt consolidation loans, offering lower rates and longer repayment terms. They offer loans ranging from $5,000 to $100,000.
If you have proof of approval from another lender for a fixed-rate loan, LightStream guarantees it will beat the competitor's interest rate by a tenth of a percentage point. Depending on how much you borrow and what your loan term is, this can be a significant savings.
Rates
Application Process
Available Options
Public Opinion
EASE OF USE
LightStream specializes in loans for people with very good or excellent credit so their rates are very affordable. If you opt for your bill to be automatically paid out of your checking account each month, expect to pay annual rates between 3.34% and 16.99%.
Expect interest rates to be half a percentage point higher if you do not allow for direct debit payments on your loan.
When applying for your loan, you must select the purpose for your loan and at that point, you can see the range of interest rates charged for that particular loan type. For example, debt consolidation loans are seen as being higher risk than a car loan because the debt is unsecured and shows you already have trouble using credit responsibly.
5 out of 5 Stars
To apply for a LightStream loan, all you need is your legal name and home address, birthday, housing information, employment status, highest level of education, US citizenship status and Social Security number.
Finally, enter the amount you wish to borrow, your annual income, your reason for borrowing and your estimated credit score – either poor, average, good or excellent.
LightStream offers loans for debt consolidation, credit card refinancing, vacation, moving, home improvements, business, emergency expenses, and other reasons. Once you apply, you get a dedicated phone number and e-mail address for customer service if you have any questions or any issues arise.
5 out of 5 Stars
LightStream offers some really unique loan options. If you are taking out a home improvement loan, you may qualify for a 12-year repayment plan with no home equity requirements or appraisals necessary. Whether you are adding solar panels to your roof, building an above ground swimming pool or just want to remodel your kitchen, having 12 years to smooth out the cash flow of such improvements is incredible.
Furthermore, they offer $100 to anyone who takes out a loan and changes his or her mind within the first 30 days after only taking a short survey. If you are taking out a loan for any reason other than home improvement, expect loan terms ranging from two and seven years.
4.5 out of 5 Stars
As of 2019, there are only two negative reviews for LightStream. However, unlike 1st Franklin Financial, the company is silent regarding these complaints. The complaints note unreachable customer service and dissatisfaction of the total interest owed. While interest is a part of most installment loans, we believe financial institutions and other lenders should have responsive customer service.
5 out of 5 Stars
Loan approval with LightStream could not be easier. There is no minimum income requirement or maximum debt-to-income ratio and while technically there is a minimum credit score requirement of 660, they allow you to apply with a cosigner if you have a short or poor credit history. Furthermore, your cosigner's annual income is added to yours when you are being considered for approval.
PROS
Rate beat program
sSatisfaction guarantee
Home improvement loans
No fees including late fees
CONS
Issues with reporting to credit bureau
Issues when transferring debt
​​Upgrade
Upgrade understands that some people carry a lot of debt but still need to take out a loan from time to time. They allow individuals with debt-to-income ratios of up to 60%. They also have hardship programs allowing you to reduce your monthly payment temporarily or permanently modify the length of your loan if you experience something such as a job loss.
Rates
Application Process
Available Options
Public Opinion
EASE OF USE
Upgrade specializes in lines of credit for individuals with poor to bad credit. To mitigate their risk of lending to high-risk individuals, annual interest rates are between 6.99% and 35.97% of the advances you take on the line of credit.
5 out of 5 Stars
Once approved, you can receive your funding in as little as 24 hours.
5 out of 5 Stars
Upgrade allows you to take out a personal line of credit for up to $50,000 with loan terms ranging from one to five years. You are also able to renegotiate the terms of your credit line once it is taken out.
5 out of 5 Stars
As of 2019, there are only 17 complaints filed with the Better Business Bureau regarding Upgrade. The company promptly responded to and resolved all complaints.
5 out of 5 Stars
To be approved for a loan by Upgrade, borrowers need a credit score of at least 620 points and have solid cash flow. To make up for allowing borrowers with lower scores, the company requires you have at least $800 left over after paying your monthly bills. Depending on why you are taking out a loan, this may be a bit of a stretch.
PROS
Hardship plans
Credit health tools
Fast funding
CONS
High interest rates
Very strong income requirements
​​​Marcus
Marcus is a great lender for personal loans, debt consolidation loans and home improvement loans for individuals with a very good or excellent credit history. They offer loans ranging from $3,500 to $40,000 so they are not the ideal lender if you just need a short-term loan to keep your lights and gas on for the month. Funding takes one to four business days after approval and there are no fees such as origination fees or early repayment fees.
Rates
Application Process
Available Options
Public Opinion
EASE OF USE
Marcus specializes in loans for individuals with good credit so rates are much more affordable than you could find from less stringent lenders. Expect to pay annual rates between 6.99% and 24.99%.
5 out of 5 Stars
The application process is simple. Apply on their website with your desired loan amount and monthly payments and the company will run a soft credit check to determine if you qualify for a loan.
5 out of 5 Stars
Marcus offers a number of loan options with repayment terms ranging from three to six years. After 12 consecutive months of on-time payments, you may choose to skip a payment with a missed payment not reported to the credit bureaus.
4 out of 5 Stars
As of 2019, there were 45 complaints filed with the Better Business Bureau against Marcus by Goldman Sachs. This includes 31 complaints about "problems with products and services" and nine complaints regarding "billing and collections." The company rapidly responds to and corrects all grievances satisfactorily.
4 out of 5 Stars
To qualify for a loan with Marcus, you need a credit score of at least 660 points, a valid U.S. bank account, Social Security number or tax ID and be at least 18 years old. In Alabama, you must be 19 years old and in Puerto Rico and Mississippi, you must be at least 21 years of age. They perform a soft credit check so your credit score is not affected by applying with them.
PROS
No fees including late fees
U.S.-based customer support
Flexible loan terms
CONS
Approval can take up to four days
Requires a bank account for direct deposit
High interest rates
  ​Conclusion
Overall, we have to rate 1st Franklin Financial three out of stars for the loans they provide. The company lacks transparency regarding interest rates and loan terms and are only open about how much you can borrow.
The maximum loan amounts are much lower than many other financial institutions offer. Furthermore, you need to live nearby a local branch and they only have locations in the south and southeast. This is both a pro and a con because you are provided with a personal customer service representative who you can speak directly to regarding your loan.
 On the other hand, you have to visit the branch during business hours to have your application approved. Even if you live near a 1st Franklin Financial branch, we recommend shopping around for loans from financial institutions and other loan service providers with few or no complaints filed with the Better Business Bureau who are transparent about their loan rates and terms