Last updated on September 12th, 2022 at 08:11 pm
*This post may contain affiliate links. As an Amazon Associate we earn from qualifying purchases.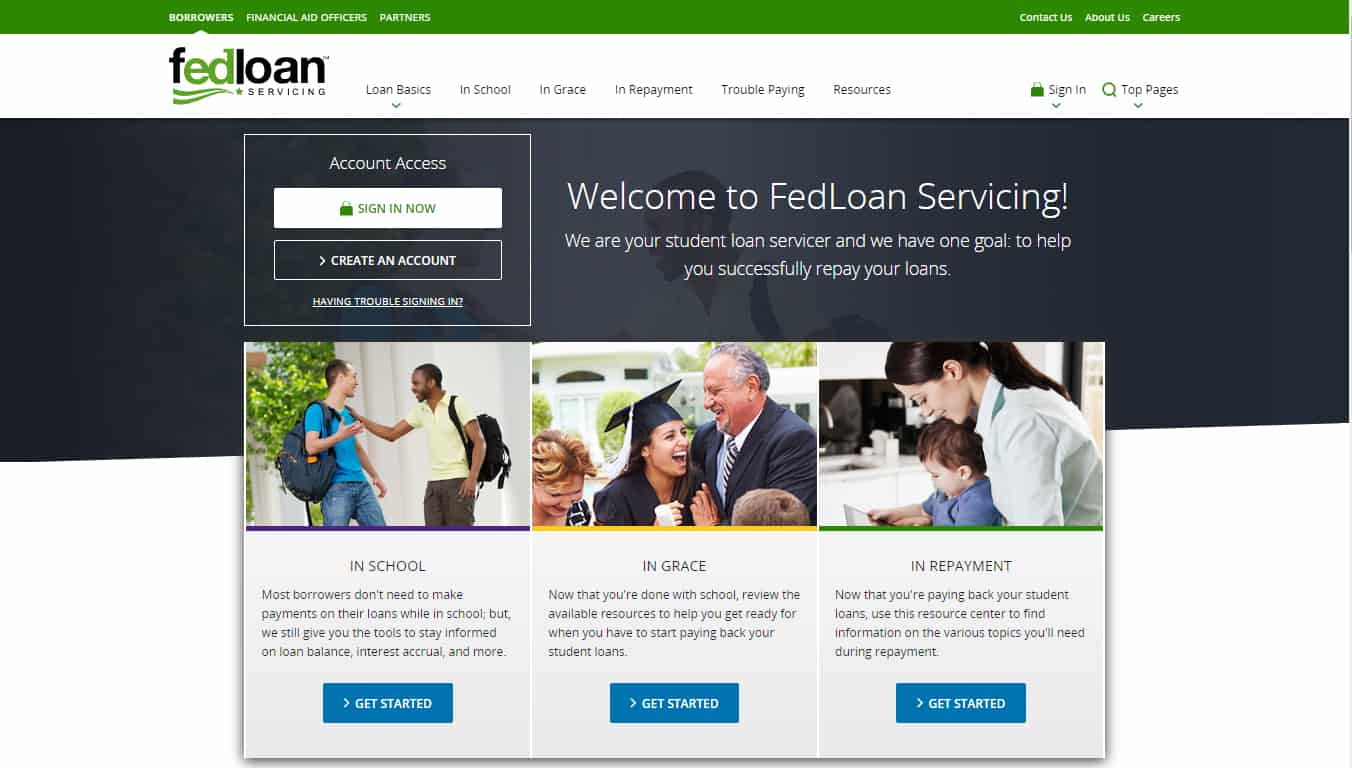 Image Screenshot from Fedloan Servicing
Every year, hundreds of thousands of American students pursue their dreams by studying for a higher education degree. Whether you are still in high school and recently admitted to your first-choice college or a college graduate that wants to pursue a graduate or doctoral degree, the question of how you will pay for your education should be top-of-mind. If you take out student loans that are backed by the U.S. Federal government, it's important that you read and understand all the fine print around repayment, deferment, and forbearance. A loan servicing company, such as Fedloan Servicing, will be the organization responsible for the management of your federal loans.
What Is Fedloan Servicing?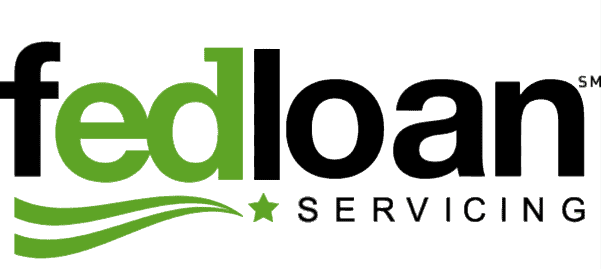 Image from Fedloan Servicing
Fedloan Servicing is an organization that services student loans owned by the federal government. In layman's terms, Fedloan Servicing is a middleman between you (the borrower) and the Federal government (the lender). As one of nine organizations approved by the Department of Education to service, Fedloan Servicing is the student-loan servicing operation of American Education Services (AES) and the Pennsylvania Higher Education Assistance Agency (PHEAA).
Types of Services Fedloan Provides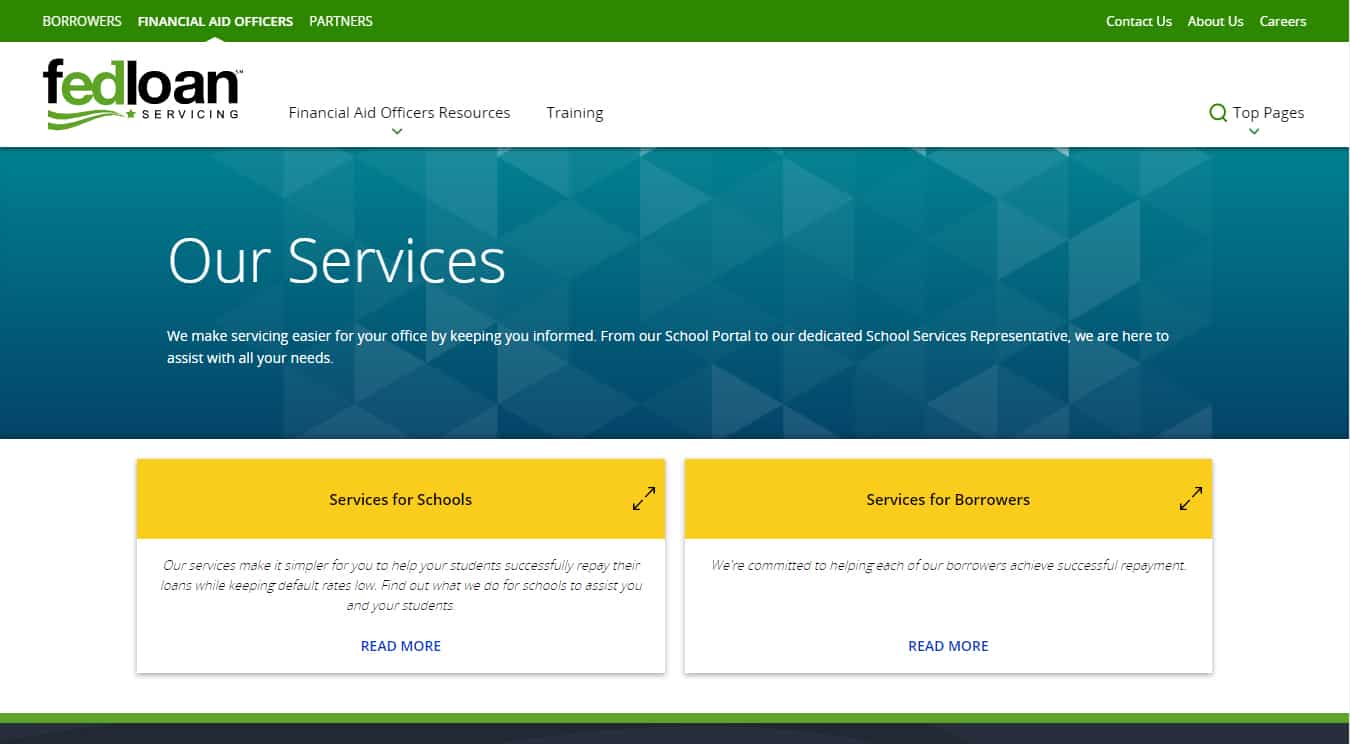 Image Screenshot from Fedloan Servicing
With $1.5 trillion in student debt and 44 million Americans making a monthly payment on these loans, the U.S. Federal government relies on organizations like Fedloan Services to manage the financial aid system.
Collect and Keep Track of Payments
After your first federal student loan is paid out, Fedloan Services will contact you. However, it's best to register for an account on their website right away so you can keep track of your balance and interest that added up while you were in school. You can also use your online account to pay off accrued interest before it capitalizes.
Pick or Switch Repayment Plans
Unless you choose a different repayment plan during your exit counseling session, Fedloan Servicing will place you on a standard 10-year student loan repayment plan which divides your balance into 120 fixed payments. However, if you have a large amount of debt, Fedloan Services can help you apply for government repayment plans that are based on your income.
Customize Loan Payments
Once you can pay extra toward your student loans, pay off certain ones first—such as ones with the highest interest rates—so you can save money in the long run. Fedloan Services will help you target your extra payments toward a particular student loan on its online portal. You can also call, email, or write Fedloan Servicing a letter instructing them how to apply the additional money.
Process Requests for Forbearance or Deferment
If you find yourself unable to pay your loan bill, you can ask Fedloan Services for a deferment or forbearance, which are temporary postponements of your payments during periods of financial difficulty.
Help Borrowers Certify for Loan Forgiveness
If you work in a particular field for a specific period, you can qualify for loan forgiveness. Examples include public service workers, teachers, and Perkins loan borrowers. As the exclusive manager for the Public Service Loan Forgiveness program, Fedloan Serving manages student loans enrolled in this program.
Transparency
Many student loan debt relief companies charge a fee to provide services you can take care of yourself for free by contacting your loan servicer. As the amount of student loans continues to grow, predatory companies and scams will emerge. However, if you are having an issue with your student loans, always contact Fedloan Servicing first—the services they offer are free and comply with all government regulations.
How Fedloan Services Compares to Other Student Loan Servicers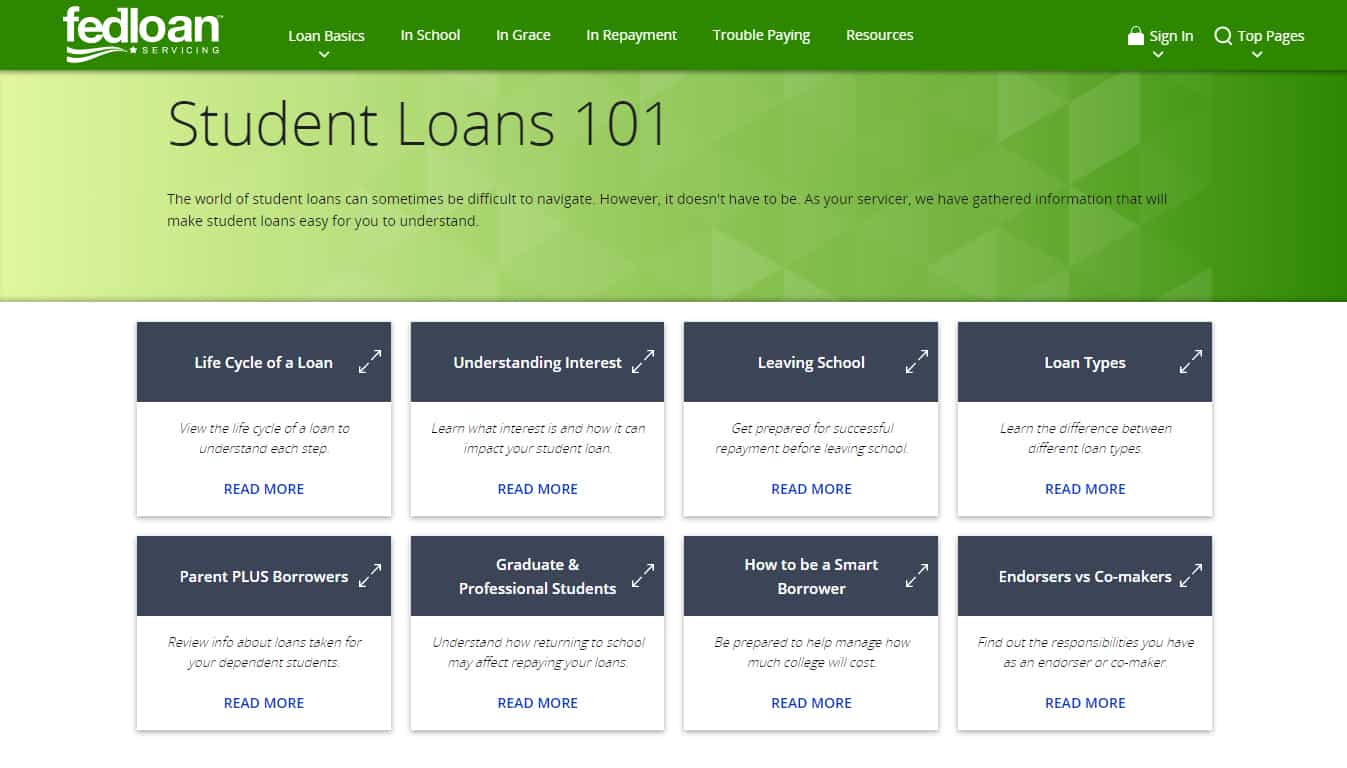 Image Screenshot from Fedloan Servicing
There are nine organizations that the Federal government uses to service their loans to students. Activities such as loan repayment, deferment, and forbearance are all managed by these nine companies. To help you know what to look for when dealing with your student loan servicer, we chose three and compared them to Fedloan Services.
Wells Fargo

Nelnet

Great Lakes Servicing
Fedloan Servicing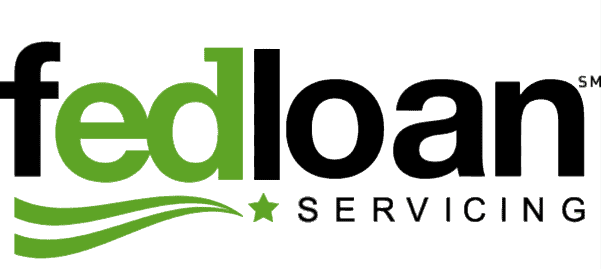 Transparency
Fedloan Services offers many types of resources and tools on their website, from loan consolidation quizzes and student loan explanation videos to articles that provide guidance on understanding correspondence and a glossary of financial aid terms.
Interest Rates
To incentivize students to make payments on-time, Fedloan Servicing's Direct Debit program gives borrowers a 0.25% interest rate reduction when they enroll. Direct Debit automatically deducts your loan payment from your checking or savings account on your due date each month—even if that date falls on a weekend or holiday.
Loan Options
The TEACH Grant Program provides grants of up to $4,000 a year to students who are completing (or plan to complete) coursework needed to begin a career in teaching. Fedloan Servicing was chosen by the Department of Education to monitor and track each TEACH Grant recipient's progress toward fulfilling their service obligation.
Public Opinion
Fedloan Services ranks low on the public opinion scale. Whether that is because of the organization's size (it is the second-largest student loan servicer in the country) or recent high-profile lawsuits, the company is in poor standing with the public.
Complaints
Student loan service providers don't dictate the terms and conditions of their loans—the federal government does. However, most complaints filed with the Consumer Protection Bureau about Fedloan Services were around the company itself and how it deals with customers, not the terms and conditions of the loan.
Pros
Exclusive loan service provider for TEACH Grants

Fedloan Service's Direct Debit program can save borrowers money

Borrowers can consolidate multiple loans with Fedloan Services
Cons
Fedloan Services ranks second in the number of complaints filed with the Consumer Protection Bureau

Have improperly applied student loan payments in the past, causing students to pay on their loans longer

Have been accused of improperly processing payments of borrowers in the federal Public Service Loan Forgiveness program
Wells Fargo

Unlike Fedloan Services, which services Federal student loans for the Department of Education, Wells Fargo is a private student loan lender. Private student loans are made by private organizations, such as banks or credit unions, and have terms and conditions defined by the lender. Since the terms and conditions of Federal student loans are governed by law, they usually have more favorable terms and conditions for the borrower vs. private loans.
Transparency
The private student loans section of the Wells Fargo website promotes the many benefits of their different packages front and center but hides information about interest rates, co-signers, and eligibility at the bottom of the page where users need to expand the section to read.
Interest Rates
The interest rate of Wells Fargo private student loans is determined by many factors including whether your loan has a fixed or variable APR, if you are an existing Wells Fargo customer, and your creditworthiness.
Loan Options
Since Wells Fargo student loans are private, you can use the funds for whatever you need. From paying for your tuition to buying a couch for your dorm room, Wells Fargo's student loans give the borrower the freedom to choose how to spend the loan.
Public Opinion
Wells Fargo has been hit with high-profile scandals in the past few years which has done severe damage to its reputation as a credible company.
Complaints
In 2016, the Consumer Financial Protection Bureau fined Wells Fargo $3.6 million for failing to provide important payment information to consumers, charging consumers illegal fees, and failing to update inaccurate credit report information.
Pros
Wells Fargo offers a 0.50% discount on its interest rates if you sign up for a checking account and automatic loan payment

Good customer service phone support and responsive to email

No fees on loan originations and no penalty for paying your loan off early
Cons
In 2016, Wells Fargo was fined $3.6 million for misleading student loan borrowers and charging illegal fees

Wells Fargo private student loans don't offer a long forbearance period
Nelnet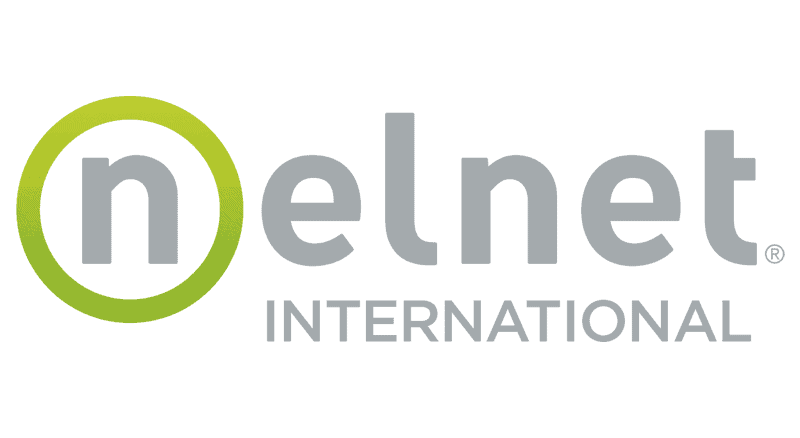 Nelnet is a federal student loan service provider that holds roughly one-third of student loans in the United States. In early 2018, Nelnet merged with Great Lakes Servicing, the single largest entity out of all the federal student loan service providers. Headquartered in Lincoln, Nebraska, Nelnet is a publicly traded company that also manages the Total and Permanent Disability (TPD) discharge process for veterans who are unemployable because of service-related injuries and have Federal student loans.
Transparency
Nelnet's website contains much of the same information that Fedloan Service's website does, just in a more basic format.
Interest Rates
Nelnet gives borrowers a 0.25% interest rate reduction when they enroll in auto-payments.
Loan Options
For borrowers that are having trouble with the 10-year standard plan, Nelnet has a few options to help: the graduated repayment plan is a 10-year plan that starts with low payments that increase by 20% every two years; income-driven repayment plans that are based on a borrower's current income will extend the life of a loan from 10 years to 20 years, allowing the borrower more time to repay; and if you absolutely can't make payments, forbearances and deferments will pause payments temporarily and prevent your account from becoming past due or ending up in default.
Public Opinion
Despite settling a lawsuit with the Federal government in 2010 for $55 million, Nelnet today has fared better on the public opinion scale than other loan service providers. However, being a large corporation that may collect student loan debt for the federal government often makes it difficult for federal student loan servicers like Nelnet to be seen in a positive light by the public.
Complaints
Some problems with Nelnet that borrowers submitted to the Consumer Financial Protection Bureau were primarily around receiving incorrect information regarding loan forgiveness programs, income-driven repayment plans, postponements, and interest.
Pros
Nelnet has mobile apps for Android and iOS devices

Can sign up for email and text alerts

Offers 0.25% interest rate reduction if you sign up for auto-pay
Cons
Settled a lawsuit that accused Nelnet of defrauding taxpayers by over-billing the government for interest rate subsidies

Nelnet services approximately 6.5 million borrowers, so there are often support issues
Great Lakes Servicing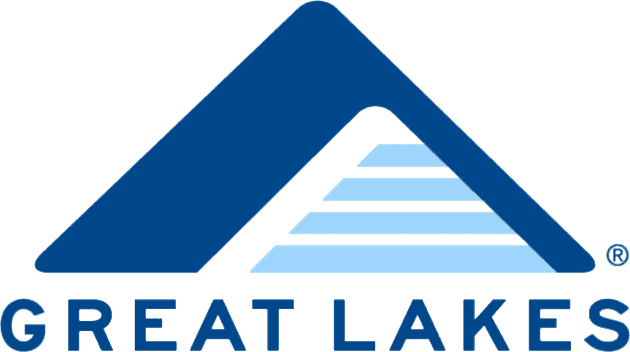 In March 2018, Nelnet acquired Great Lakes Servicing federal student loan business and formed a company that will handle over 40% of all federal student loan payments. 
Transparency
While Great Lakes Servicing proudly displays the Department of Education Loan Servicer badge at the top of their website, they hide other information about their organization that could be problematic—such as the fact they have merged with Nelnet and are now a publicly traded company.
Interest Rates
Great Lakes Servicing does not offer interest rate reductions for auto-payment enrollment.
Loan Options
Great Lakes Servicing offers a few different options for borrowers having trouble paying their student loans which calculate monthly payments based on a percentage of discretionary income. After a certain period (approximately 20 to 25 years), the outstanding balance of the loan is forgiven.
Public Opinion
Like other federal student loan servicers, public opinion is can often be unfairly negative toward Great Lakes because of their association with student loan management. Public opinion toward Great Lakes Servicing is neutral, likely because it hasn't been called out by the Consumer Financial Protection Bureau for bad behavior.
Complaints
Most complaints filed with the Consumer Protection Bureau about Great Lakes Servicing were around the company itself and how it deals with customers, not the terms and conditions of the loan.
Pros
Great Lakes has mobile apps for Android and iOS devices

Robust website help center that showcases their free services

Information about how the company can support victims of disasters on the front page of their website
Cons
Do not offer a 0.25% reduction in interest rate for auto-payments
Conclusion
Unfortunately for student loan borrowers, the only way to pick the company that services your loan is to consolidate and switch to a private lender. However, when you switch to a private lender, you lose valuable protections that come with federal student loans, such as forgiveness, forbearance, and deferment. The best option for borrowers is to educate yourself about the details of your student loans and know of any problems other borrowers have had with your loan servicers so you can be on the lookout regarding your own account.