Last updated on September 8th, 2022 at 09:52 am
*This post may contain affiliate links. As an Amazon Associate we earn from qualifying purchases.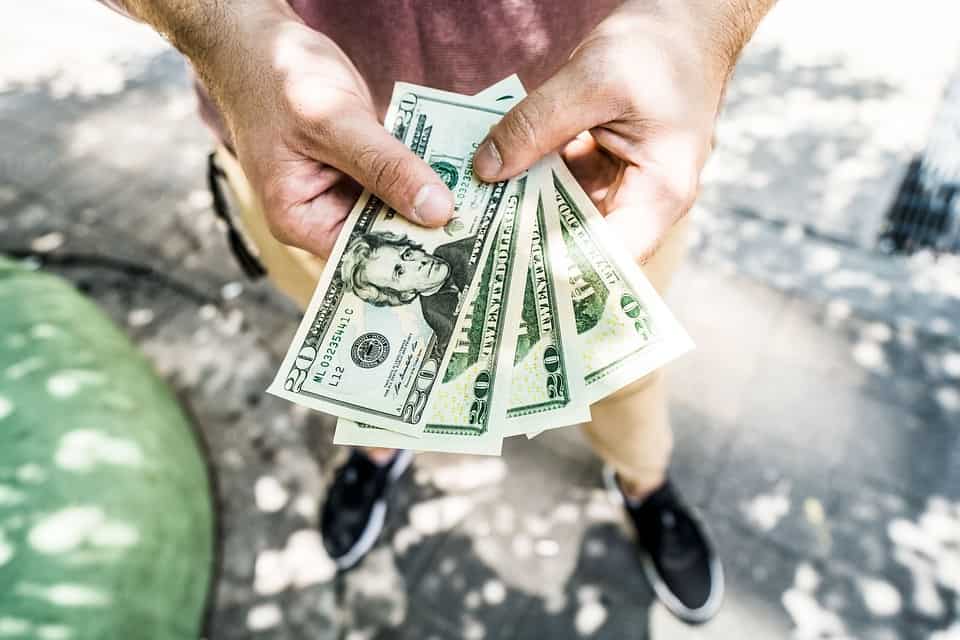 Image via: Pixabay​
With tuition rates increasing at 15% per year and cost of living increasing with it, sometimes student loans such as those provided by Republic Finance are a student's only way to make it through post-secondary education. However, taking on debt is a serious commitment even if you think you can secure a good-paying job in your field shortly after graduation. Let's look at some of the best places from which to take out student loans. 
What to Look for in a Student Loan Provider
When financing your college education, the best course of action is to get scholarships and financial aid if you qualify, then subsidized federal loans. After that, look for unsubsidized student loans and then private student loan providers. Once you have exhausted all other options, when looking for a private student loan originator, look for one with excellent customer service, loan terms you feel comfortable with and affordable interest rates.
Keep in mind that even if a private lender offers a lower rate than federal loans, you lose the opportunity for certain benefits such as student loan forgiveness, income-driven repayment plans, and pay-as-you-earn plans.
Product Specs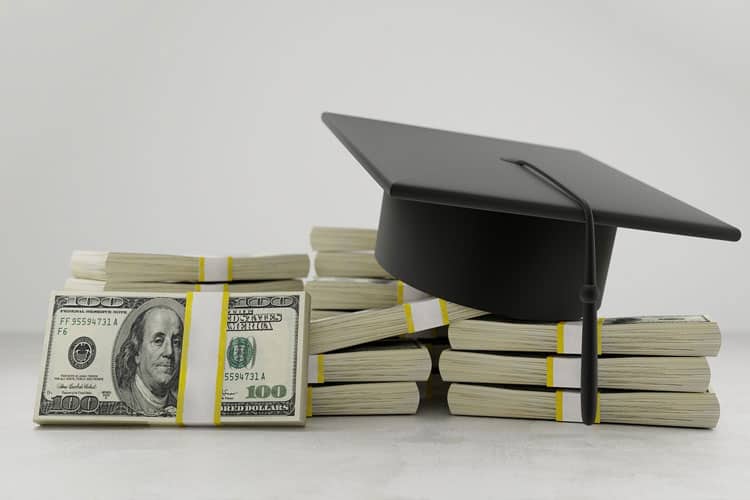 Image via:pixabay
Republic Finance offers unparalleled low rates, but they have very strict income and credit requirements to qualify. You may have to ask your parents to co-sign for you or take a loan out on your behalf. To apply, you need a primary form of government-issued ID, verification of personal liquidity with full account statements, two of your most recent pay stubs or P&L statements for self-employed individuals, and a credit report.
Pricing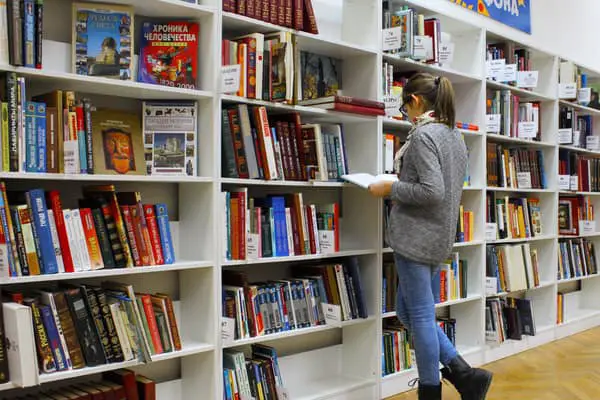 image by pexels
How much you pay over the life of your loan depends on many variables including your interest rate, an origination fee, early payment fees, and loan terms. When refinancing through Republic Finance, the minimum loan amount is $40,000 for undergraduate students and $25,000 for graduate students. The maximum amount you can borrow to refinance your student loans is $300,000.  One of the great things about Republic Finance is its simplicity. There is no origination fee. There are no pre-payment fees.
Knowledge is power. Information is liberating. Education is the premise of progress, in every society, in every family. – Kofi A​​nnan
There is only one interest rate for each loan term, and there is even a rebate program in place for early repayment of your loans. If you pay your loan off in full within 48 months, you may qualify for a rebate of your interest payments.  With a First Republic ATM Rebate Checking account with direct deposit and loan payments set up for auto-draft, you qualify for a 2% rebate of your loan balance up to your total interest rate. To qualify for the 0.5% rebate, borrowers must maintain a minimum balance in the account. If you qualify for the 2% rebate and your interest rate is 1.95%, you will receive back the full amount of interest you paid over the life of your loan. This is a massive benefit!
How It Compares
We picked a few similar products available on the market to see how they compare.     
SoFi

Citizens Bank

CommonBond

Republic Finance Student Loan

Price: $$
Republic Finance Student Loan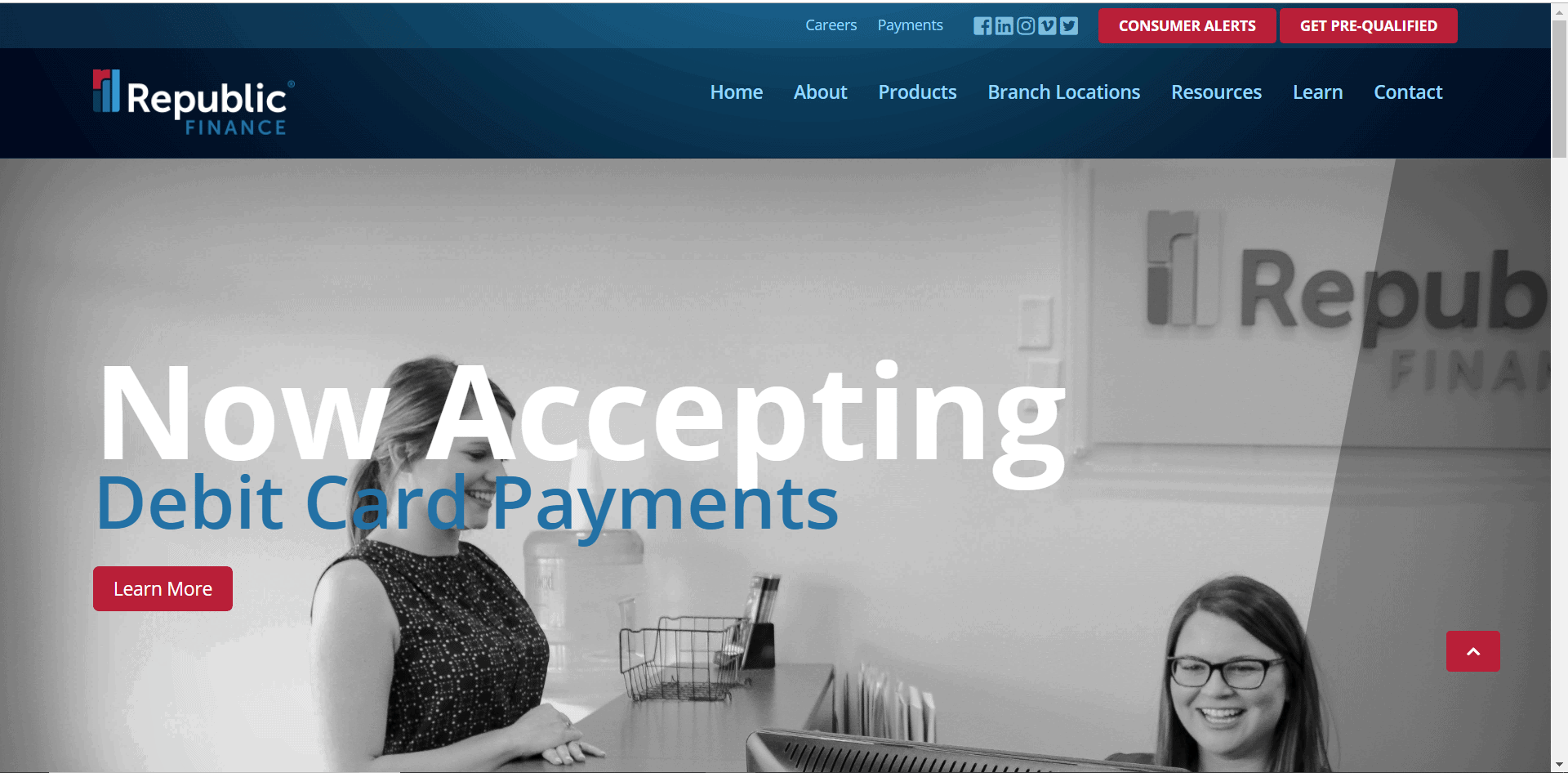 Image via: Republic Finance
Interest Rate
Republic Finance offers 1.95% APR for five-year loans, 2.75% APR for seven-year loans, 3.55% APR for 10-year loans, and 3.95% APR for 15-year loans.
Loan Options
Unfortunately, applicants must be in close geographical proximity to the Republic Finance's offices in New York City, Greenwich, Palm Beach, Florida, Portland, Oregon, San Diego, Boston, Newport Beach, Santa Barbara, Los Angeles, Palo Alto or San Francisco. To qualify for a loan, you need a credit score of at least 750. There is no income requirement, but you must work in the same field for 24 months. There are also credit eligibility requirements such as debt-to-income ratio which is not publicly available.
Public Opinion
Public opinion is mixed on Republic Finance. Since you get a personal banker before you even finish the loan application process, customer service is personal. For general questions, you can reach out on Facebook, Twitter or the company website. For specific questions, you can contact your personal banker via phone or e-mail Monday through Friday from 5 a.m. to 9 p.m. PST, Monday through Friday. Customer service is also available from 6 a.m. to 8 p.m. on Saturday, and 7 a.m. to 5 p.m. on Sunday.
Loan Terms
You can finance your student loans for five, seven, 10 or 15 years. However, there are incentives to pay your loan off in the first two years. We couldn't give this five stars because of the massive amount of debt you are allowed to take out without the ability to pay it off over the course of 20 years.
PROS
Great rates

Only one rate for each loan term

Rebates available

Dedicated banker

One simple monthly payment

The simple and stress-free refinancing process

No annual, prepayment or origination fees
CONS
Minimum and maximum loan requirements

Hard to qualify
SoFi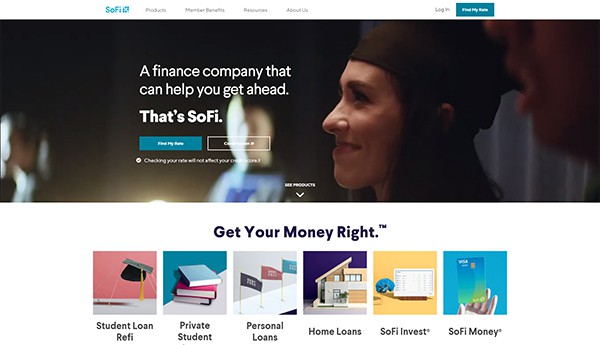 Image via: Sofi
SoFi, short for Social Finance, offers many types of loans including student loans. They are a market leader in the student loan financing industry. In 2012, they were the first refinance lender to refinance private and federal student loans together. They are one of the best overall private student loan originators.
SoFi offers up to 12 months of unemployment protections and lends to borrowers in all 50 states. Their application process is simple. Get pre-approved online in as little as two minutes. If you are pre-approved, you can finish the full application. Select your rate and a term right for you, then verify your info and sign.
Price: $$
Student loans start at $5,000, so if you only need a couple of thousand dollars to pay for textbooks and a down payment on your apartment, this is not the company for you. However, there is no limit to how much you can borrow making it ideal for those attending private out-of-state schools. 
Interest Rate
Fixed-rate student loans feature interest rates between 3.899% APR and 7.979% APR if you qualify for the 0.25% autopay discount. Variable APR is between 2.47% and 6.99% with the autopay discount.  
Loan Options
Undergraduate students can borrow up to $125,000, graduate students can borrow up to $250,000, and SoFi lends medical students up to $300,000.
Public Opinion
According to their website, 98% of users would recommend SoFi to a friend. However, reviews on the internet are pretty consistently negative. The average online rating for SoFi is 2.5 stars, but we rounded up because of the positive professional reviews.
Loan Terms
You can choose from loan terms of 5, 7, 10, 15 or 20 years. Parents are allowed to transfer a Parent PLUS loan to the child, but there is no co-signer release available.
PROS
Competitive rates

Discounts available

Flexible loan terms

No unreasonable fees

One year of forbearance

Enables fast repayment

Discloses requirements

Serves a wide range of borrowers
CONS
High standards

Slow underwriting process

No co-signer release

No refinancing for borrowers without a degree
Citizens Bank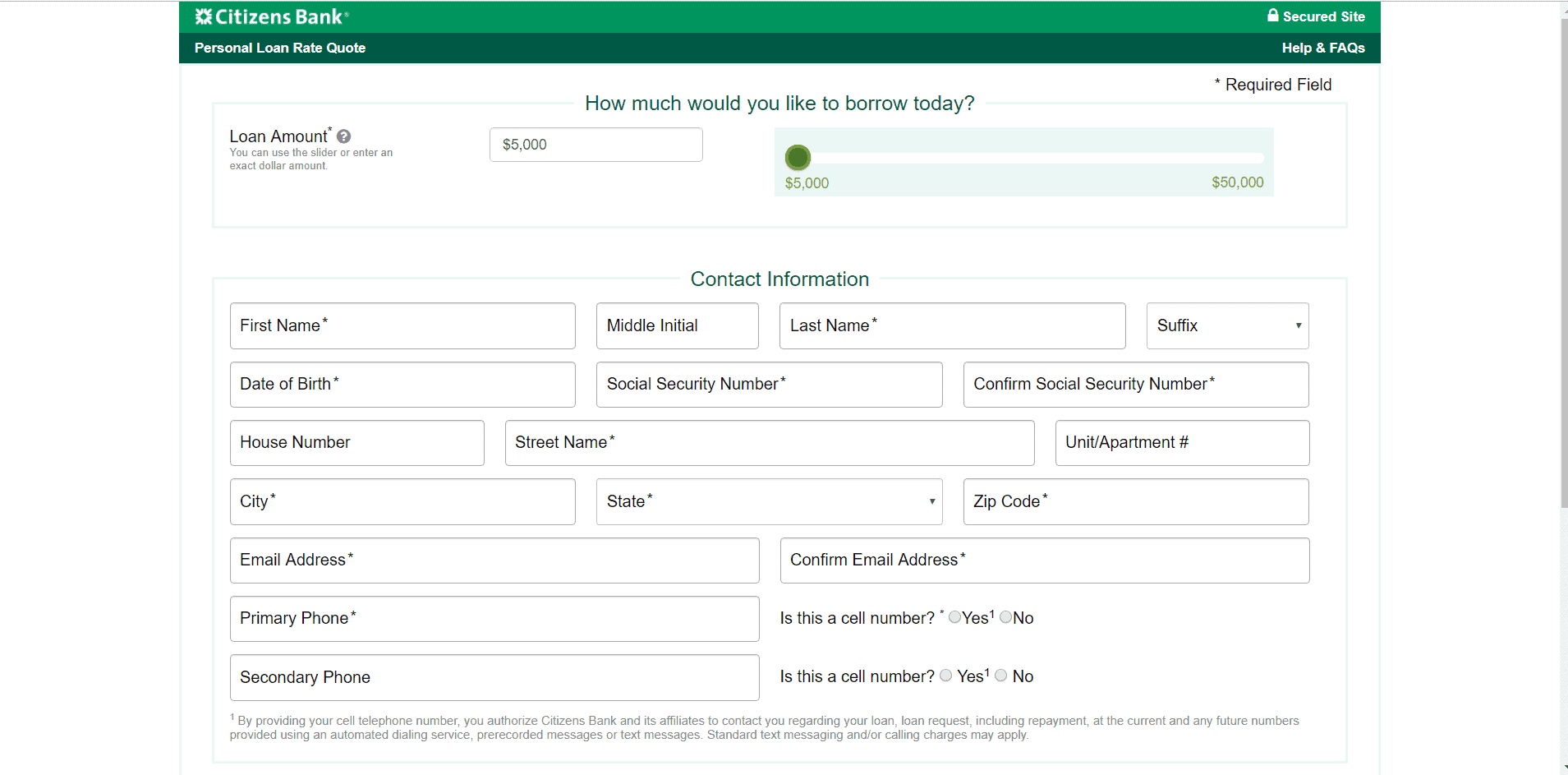 Image via: Citize​​ns Bank
Citizens Bank is a regional bank that offers both private student loans and refinancing to anyone in the United States. The application is simple and one of the best lenders for parents. They have physical banks in Connecticut, Delaware, Maine, Massachusetts, Michigan, New Hampshire, New Jersey, New York, Ohio and Vermont and are headquartered in Providence, Rhode Island. If you live outside these states, you can still receive a loan through Citizens One, but you will be ineligible for the Citizens Bank loyalty discount.  
Price: $$$
Citizens Bank private student loans start at $1,000 with a cap of $295,000. For refinancing, the minimum loan amount is $10,000 while the maximum loan amount is $350,000. 
Interest Rate
Starting APR for Citizens Bank student loans are 4.07% to 11.81%. Discounts exist for up to 0.5% off APR. You can get a 0.25% rate discount if you authorize automatic drafts from your bank account monthly and another 0.25% off your annual percentage rate if the payments are made out of a Citizens Bank account. For refinanced student loans, variable APR for those with a professional degree range from 2.90% to 7.05% and the fixed APR for the same degree ranges from 3.50% to 7.34%. 
Loan Options
Applying for a student loan through Citizens Bank is easy, and you only have to apply once throughout your education. If you are financing while in school, you have the option for in-school deferment or interest-only payments. When refinancing existing student loans, you have the option of fixed or variable repayments. 
Public Opinion
Citizens Bank has a C- Better Business Bureau (BBB) rating which rates businesses based on criteria including how it handles customer complaints and advertising. All but three of the 110 reviews on the Better Business Bureau page are negative. The bank has also been sued by the Consumer Financial Protection Bureau for how they deposited customer payments.
Loan Terms
Student loans may be taken out for up to 15 years. Refinanced student loans may be taken out for 5, 10, 15 or 20 years. 
PROS
Good discounts

Co-signer release

Parent loan refinancing

Fast turnaround

Rewards high-level degrees
CONS
Regional to the NE

Not everyone qualifies for discounts

Not much forbearance

Can't refinance federal loans on an IDR plan

No co-signer release on parent loans

No in-school refinancing

Higher rates for no degree
CommonBond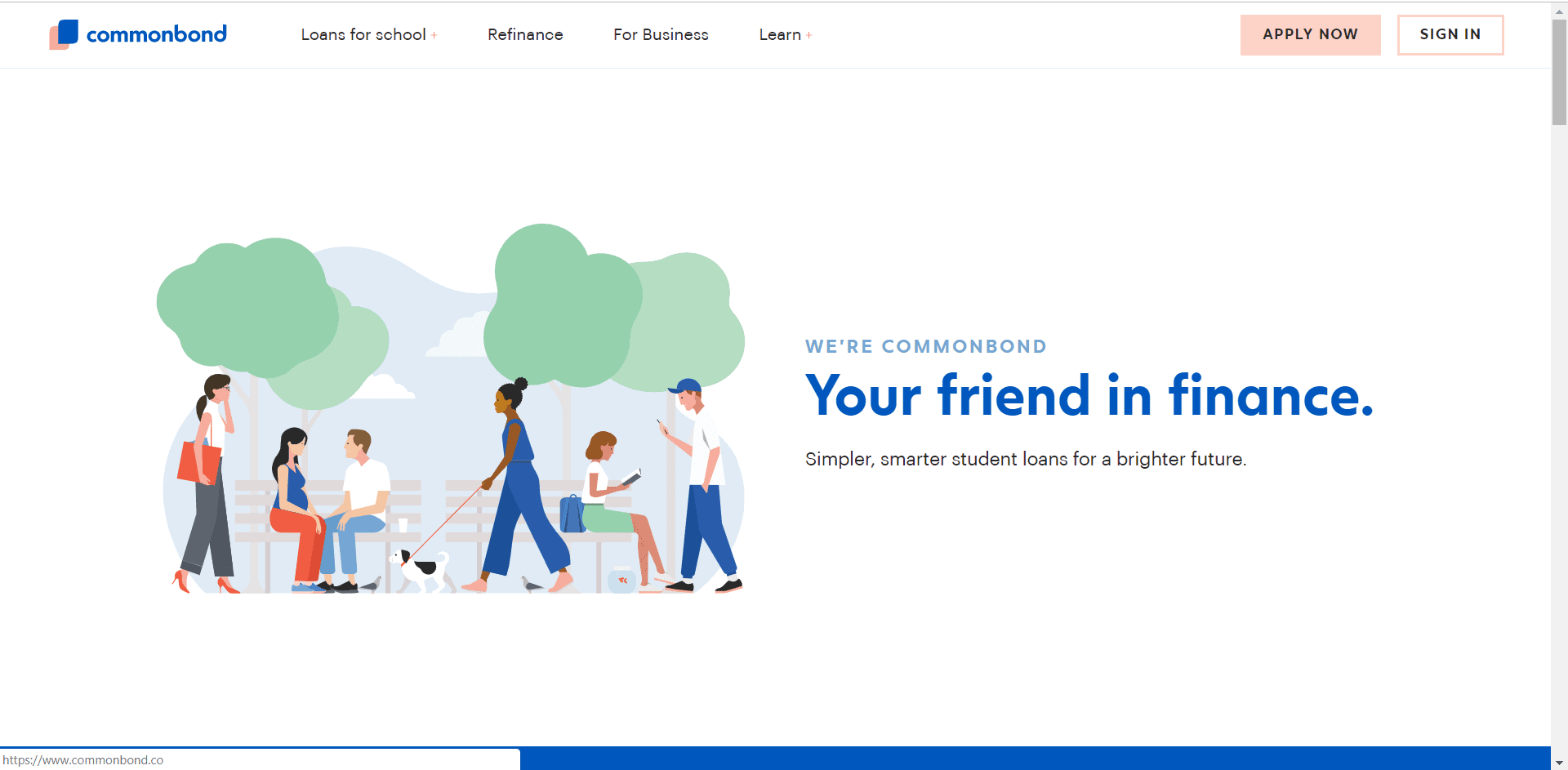 Image via: commonbond
CommonBond is the most socially conscious student loan provider. They partner with Pencils of Promise to provide thousands of students with technology, teachers, and schools in third-world countries. They also make annual trips to Ghana, giving customers and employees the chance to see how their money is impacting the lives of the less fortunate.
Price: $
CommonBond provides student loans starting at $5,000 and caps at $500,000.  
Interest Rate
CommonBond offers both fixed and variable interest rates. The variable rates range from 2.5% to 5.95% for five-year loans, 4.2% to 6.24% for seven-year loans, 4.7% to 6.49% for 10-year loans, 5.08% to 6.77% for 15-year loans and 5.33% to 7.24% APR for 20-year loans. These rates assume a 0.25% APR discount for enrolling in autopay. 
For fixed rates, APR for five-year loans, assuming the 0.25% rate discount for automatic payments, ranges from 3.67% to 6.83%. For seven-year loans, fixed rates range from 4.02% to 7.03%. For 10-year loans, rates range from 4.5% to 7.05%. For 15-year loans, fixed rates range from 4.87% to 7.15% APR. For 20-year loans, annual percentage rates range from 5.38% to 7.25%.  
Loan Options
CommonBond offers undergraduate loans, graduate and MBA loans, student loan refinancing and work benefits. There is no minimum income requirement, but you must provide proof of employment or a letter of acceptance from a future employer. You must have a credit score of at least 660. You must hold at least a Bachelor's degree from an eligible program or school, and you can refinance private and federal student loans along with Parent PLUS loans.  
Public Opinion
CommonBond was named the Most Innovative Company in Education by Fast Company. They were awarded Genius Companies of the year by TIME. They are highly regarded by the Wall Street Journal, TechCrunch, NBC's Today show, Forbes Magazine, The New York Times and Bloomberg.  
Loan Terms
Loans are available for five- to 20-year terms. Loans are available to all United States citizens except those living in Idaho, Louisiana, Mississippi, Nevada, South Dakota, and Vermont.   
PROS
Socially conscious

Highly regarded

Potentially low rates

Hybrid-rate offer

Five loan terms

Deferment and forbearance options

Community events

Co-signer release available

Customer service
CONS
Only available in 44 states

Must have at least a Bachelor's degree

Only one discount opportunity

No death or permanent disability discharge for co-signers
Conclusion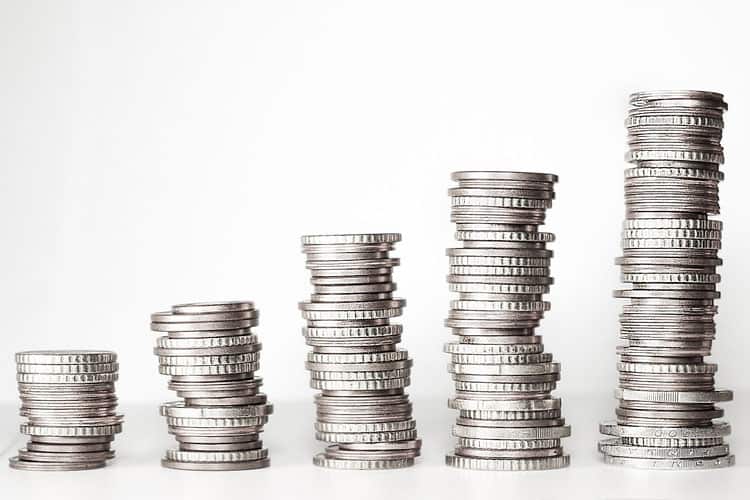 Image via: Pixabay
Overall, we have to give Republic Finance 4 out of 5 stars. They have unparalleled low-interest rates, but it's difficult to qualify. There are no annual, origination or prepayment fees. However, we had difficulty swallowing that you had to be near a physical branch because a personal banker is required to complete your loan application process. This removes the opportunity for most of the country to finance or refinance their student loans through them.
Education is the passport to the future, for tomorrow belongs to those who prepare for it today. – Malcolm X
If you live somewhere in the country that prevents you from taking a loan out from Republic Finance, we recommend CommonBond. They provide a year of education for students in need in impoverished nations for every degree financed through them. They are socially conscious and have highly competitive interest rates and terms. Most importantly, they have outstanding customer service.