Last updated on July 27th, 2022 at 07:14 am
*This post may contain affiliate links. As an Amazon Associate we earn from qualifying purchases.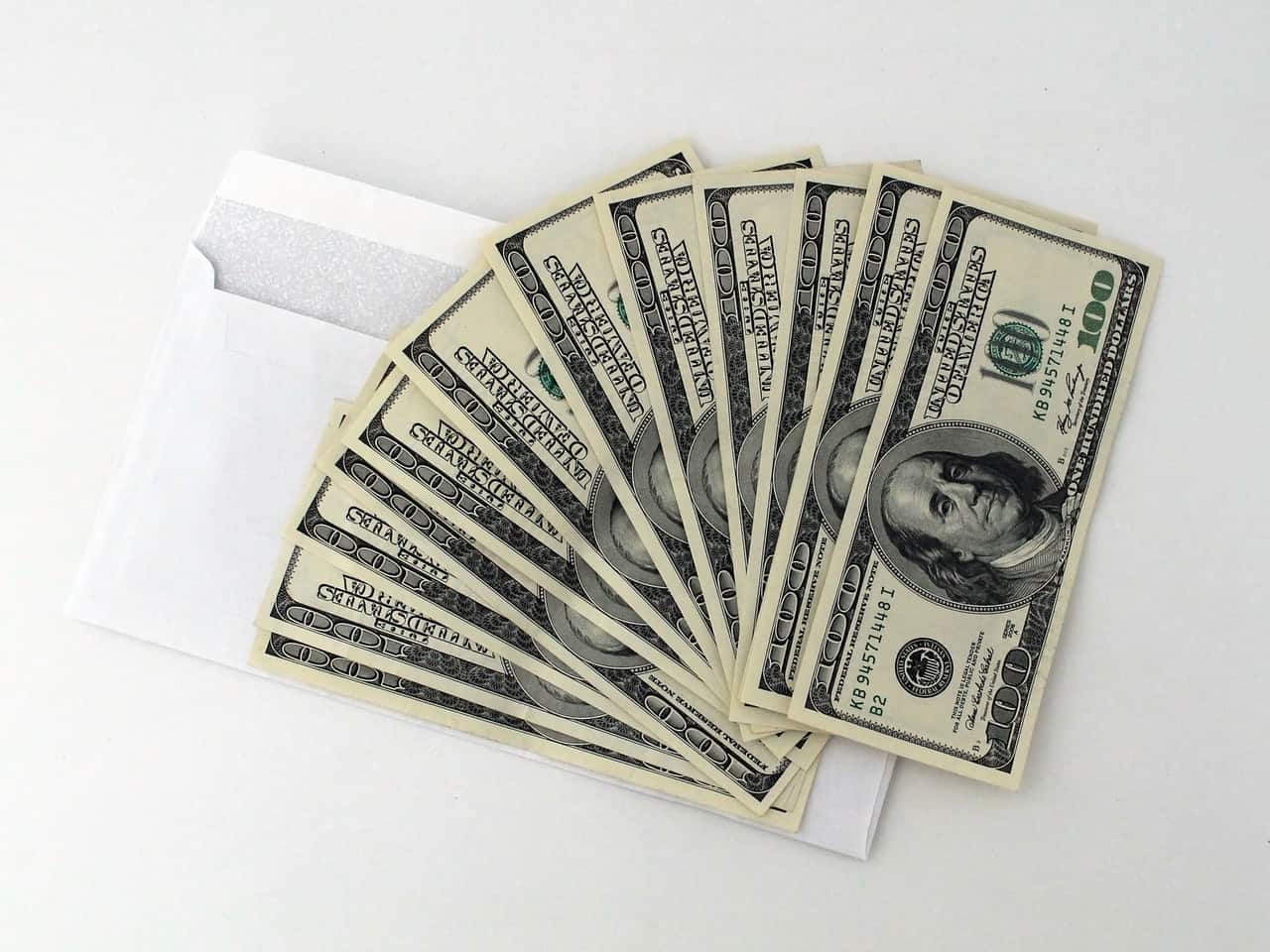 image by pexels
Sometimes a personal loan might be the answer to a sticky financial situation. However, there are several types of loans. It's crucial you do your homework, and figure out which type of loan would be best for your situation. Prosper Loans are not your typical loan, so this unique option might be the one that would be best for you. Read on to see what makes Prosper Loans so special.
What Is Prosper Loans?
Prosper Loans is a company that lends out personal loans but does so wholly online. Why is that important? Most banks have physical locations that a person could visit. This also means they have to keep up with the costs of upkeep and rent for the building. When you operate entirely online, you do not have these types of charges.
The lack of overhead costs will ultimately lead to lower interest rates and a faster acceptance rate for personal loans. When you borrow with a lender that gives you a lower interest rate, you could save thousands of dollars in repaying your loan. The rates on Prosper loans are also fixed, meaning they will never change. Even if you make a late payment, your loan's interest rate will not change.
Signing Up For Prosper Loans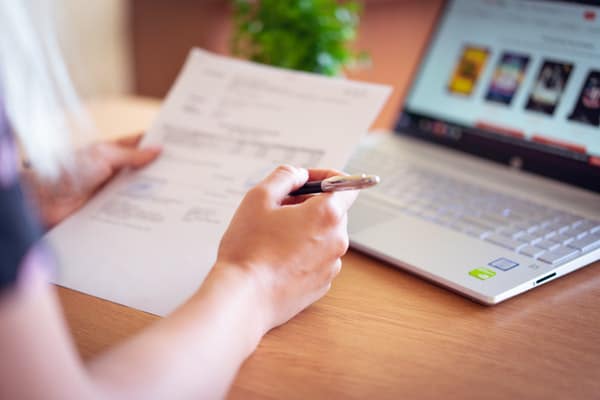 image by pexels
When signing up for Prosper Loans, you can check out what your rates will look like first. You will know if you're pre-approved, how much you're pre-approved for, and other crucial information that will help you decide if Prosper Loans would be a good fit for you. The best part is that they do not report this step to credit unions, so it will not affect your credit score to check the stats. You will be directed to a page that will show you your pre-approval information, the loans you're approved for, and any fees that would be associated with the loan.
If you would know the value of money try to borrow some.- Benjamin Franklin
Then they will ask for information to verify your identity to keep your information safe. It will ask for your social security number, but do not worry; the website is safe and will transfer your number securely. It will not store your information and will not be accessible after the transaction is completed. One thing to note about Prosper Loans is that they are Peer-to-Peer loans. This means it works off of crowdfunding, or the loan is funded by hundreds of different investors combining money. This process is typically faster than the typical loan application and acceptance process.
When the process has been completed, and if you have been approved for the loan, they will ask for additional documents. Some loans will require things like proof of payment or other documents; some will just want you to give bank information so they can transfer you the money. Either way, you may have to give extra information to be approved.
Product Specs
There are several benefits to using Prosper Loans. There are no fees for paying off your debt early, which would also help you save money in the long run. You also can make an extra payment within the month, and Prosper has a specified link to help you do this. This will help bring down the principle of the loan.  The size of the loan you need depends on your situation and your financial needs. Prosper can offer up to $40,000 in personal loans, which is a lot of money! This can cover a wide range of needs from debt consolidation to even starting up a new business. Keep in mind, however, that there is an origination fee (which will usually be a percentage of the total amount borrowed). Remember this when asking for a loan amount, so it equals the total amount plus whatever fees you need to be covered.
Pricing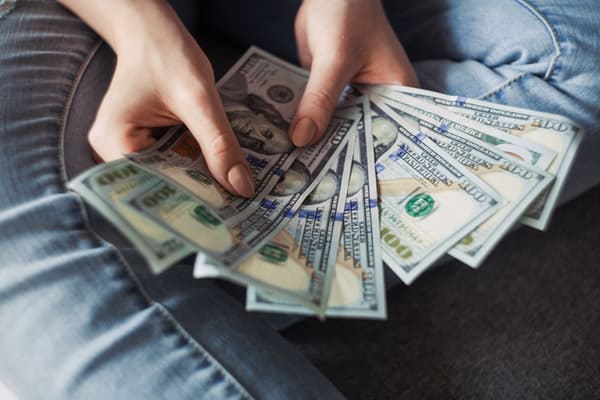 image by pexels
The monthly payments for this kind of loan will be on your terms if you are approved. There will also be a 5% origination fee, so this should be factored in when you ask for a loan amount. From there, the loan's interest rates and monthly payments available depend on factors like your credit score and income. That being said, Prosper Loans has some of the lowest prices available in the USA.
How It Compares
We picked a few similar products available on the market to see how they compare.
Fixed-rate loans

Debt consolidation loans

Overdraft
Prosper Loans
Price: $
Interest Rate
Prosper Loans has some of the lowest interest rates around, which is a by-product of having virtually no overhead costs.
Loan Options
If Prosper Loans can't help you, they give you information on resources that may help. The loans themselves are flexible, and you get the money fast.
Public Opinion
The pricing seems too good to be true for many, and they worry about scams. However, many big-name reviewers have liked the product and have given their green light.
Loan Terms
Like other loans, Prosper will tell you what is expected of you regarding repayment. There shouldn't be any confusion here.
PROS
Get the money fast

Amounts are flexible

Low-interest rates because of low overhead costs

Will not affect credit score unless the loan is approved or created

Automatic withdrawals from your bank account for payments
CONS
They are not able to accept everyone
Fixed-Rate Loans
A fixed rate loan is one where the interest rates and monthly payments stay the same throughout the lifetime of the loan. These types of loans make sense if you are concerned about rising rates on long-term loans. This also makes it easier to budget as you will not have to worry about your payment amounts changing. This loan is best for those who do not want any surprises throughout the process of paying the loan.
If your position is a salary-based type of payment, then this loan is perfect for you. The fixed interest rate makes it easy to know what you owe each month and what portion of your budget it will take up. Fixed-rate loans have you give the same repayment every month until the amount is paid off. The downside to these loans is that even if your overall rate drops, your interest rate will stay the same. You may wind up paying more than you need to. Be acutely aware of your financial situation before getting this loan.
The majority of these loans will be found in banks and other traditional lenders.
Price: $$
Interest Rate
The interest rate itself varies on your financial situation, but it will never change. This, however, can cost you more money in the end.
Loan Options
Most loans come with fixed interest rates, and there is a wide variety of options in repayment lengths and amounts.
Public Opinion
This type of loan offers stability to anyone that gets it, and there are no surprises. Most who get this loan prefer it for that reason.
Loan Terms
More often than not, you cannot set the terms of the loan yourself. They will be decided by the lender and according to what they're willing to do. This offers less flexibility but is usually clearly stated by the lender to avoid any confusion or questions.
PROS
Less confusion about monthly payments

Easy to budget with

Interest rates do not change over time
CONS
The payment is the same regardless of total balance

Could cost the payer more in overall interest amounts
Debt Consolidation Loans
This type of loan will take debts owed from several accounts and put it into one payment with a single interest rate. This makes it an appealing choice for anyone who is struggling to keep up with multiple payments. Many times you can find a lower interest rate, saving you money over the years. You can get these types of loans from several places, such as banks and lenders, along with non-traditional places such as online.
You can get better rates by working with banks you already work with, with either a good standing history or through bargaining to have them keep your business. You can also get lower rates if you have paid everything on time through that bank, or agree to make automatic withdrawals from that banking account. It is also a good idea to look for competition among local lenders. However, if you have a spotty repayment history or many outstanding debts, you may not get a great rate.
Also, do your homework on the lender, as some online lenders are known cases of scams. Last, if you have issues in spending habits and making payments on time, a debt consolidation loan may not be the best option for you. If you are so overwhelmed by debt you can't make the required payments, even if they are lowered, you may wish to consider other options.
Price: $$$
Interest Rate
Interest rates for debt consolidation loans are known to be higher than other types of loans. 
Loan Options
There aren't too many options for debt consolidation loans themselves. Once you commit to this type of loan, you're placed on a strict repayment plan.
Public Opinion
There isn't a good public opinion on these types of loans because of the strict repayment and higher interest rates. 
Loan Terms
As mentioned before, the repayment plans on these types of loans are rigid, but they are laid out in a way they can be easily understood and help the person manage their debt.
PROS
Makes payments easier to come up with

Rates can be lower than what the payer currently has

Makes monthly budgeting easier
CONS
Rates can be high in general

Locked into a repayment plan

Can negatively impact credit scores
Overdraft
An overdraft loan is a loan that ensures you have enough money in your banking account, but only when you require it. This is an option that works well in an emergency. This can be a wide range of things as emergencies happen when you least expect them. Having a little money at hand is always a good idea. Here, you only spend money on the money that is spent.
These loans come with a higher interest rate compared to other types of personal loans. This is meant to be used in case of emergencies only and can be costly to the borrower. Many banks have something like this in place for most banking accounts. Usually, they will charge an overdraft fee unless there is overdraft protection in place. This can be costly if your bank account is already in the red.
Price: $$$
Interest Rate
This type of loan comes with a high-interest rate and often hits when funds are already low. 
Loan Options
There aren't real options here as the bank is sticking their neck out to lend you money in a pinch. You will owe whatever rates or charges accrue, and they will probably change or increase with the amount borrowed or overdrawn.
Public Opinion
The consensus is to avoid overdrafts as they have a snowball type of effect. It will cost you more money before your account is back in the green.
Loan Terms
Here the borrower is at the mercy of the bank or lender and typically has to go along with whatever terms they set.
PROS
CONS
High-interest rates or fees

Fees owed immediately

Fees have a compounding effect
Conclusion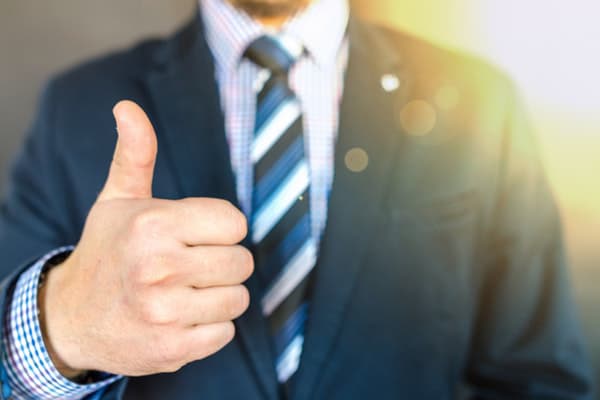 image by: pexels
When you compare the different types of personal loans, you don't have to be a financial expert to see why Prosper Loans is an excellent choice. Between the speed you get your money and the ease of signing up for the loan, those who are in need of funding should seriously consider this method first.
We give Prosper Loans an overall rating of four out of five stars. They earned high ratings in all the categories we reviewed in this article including interest rates, loan options, public opinion, and loan terms. Prosper Loans should be high on your list of considerations the next time you are in need of financial help.