Last updated on October 10th, 2022 at 06:08 pm
*This post may contain affiliate links. As an Amazon Associate we earn from qualifying purchases.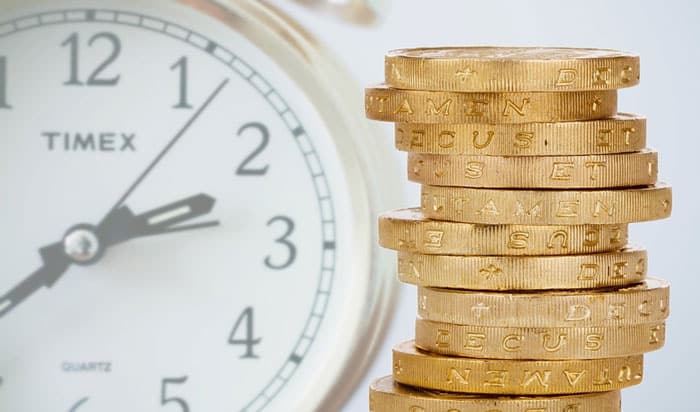 Image via: Pixabay
You've started to think about retirement, or you are interested in investing. But where does someone who is interested in investing—with little experience— begin? For many beginner investors, one of the easiest places to turn to when looking for a safe, reliable place to start your investment journey is opening a Vanguard Fund. To help beginner investors or investors looking to diversify, we will look at the Vanguard Group, what type of options they offer and the best Vanguard funds worth investing in this year. 
Product FAQ for the Best Vanguard Funds
1. What Is Vanguard?
Vanguard is one of the world's largest investment companies. They have pioneered low-cost investing and launched the first index fund, the Vanguard 500 Index Fund, to provide investors with low-cost admittance to the Standard & Poor's stock index. They are now the world's largest no-load mutual fund company meaning they don't have front-end or back-end fees.
2. What Are Vanguard Funds Known For? 
The bread and butter for Vanguard is the mutual fund and the ETF, an exchange-traded fund (index fund). It is a great place for any investor looking for one-stop-shop banking, finances and investments. They offer all these services and investments at an extremely low cost, to make investing available to the average person and not just the ultra-wealthy.
3. What Are Vanguard Fund Account Options?
401(K) Rollovers To A Vanguard IRA
This account allows the investor to transfer a 401(k) from a former employer into a Vanguard IRA account. Vanguard makes the process very easy and doesn't charge any additional fees for the rollover.
Annuities
Annuities allow an investor to save tax-deferred for retirement and then receive monthly income checks from that annuity. The two types of annuities offered by Vanguard are variable annuities and income annuities. Variable annuities are the next egg you build for retirement, and you don't have to pay taxes on them until you start to make withdrawals. Income annuities guarantee you income in retirement. This works by trading a portion of your retirement assets for a fixed income for a period of time and gives you a steady cash flow upon retirement.  
Roth IRAs And Traditional IRAs
You can contribute to both Roth IRAs and Traditional IRAs through Vanguard. The main difference between Roth IRAs and Traditional IRAs is that Roth IRAS are post-tax contributions, and you won't have to pay taxes on it, Traditional IRAs are pre-tax contributions, and you'll pay ordinary income tax on withdrawals.
Individual Accounts
Vanguard also has standard individual and joint investment accounts that are taxable with mutual funds, ETFs and regular stocks.
4. What Types Of Investments Can You Make With Vanguard?
While Vanguard actually has several differenttypes of investments, their main two are mutual funds and ETFs. Their straight stock portfolios tend to have higher fees.
Vanguard Mutual Funds
Vanguard has around 120 different mutual fund options that range from money market to international, balanced, stock and REIT mutual funds. Their mutual funds can be active as in you pick your stocks, or passive, someone else picks your stocks. They also have lower fee funds, like the "Admiral Share."
Vanguard ETFs
Vanguard offers around 50 different ETF options with account types in money market, international, stock, balanced and many more. ETFs are tax-efficient and give the investor complete control.
5. What's The Difference Between A Mutual Fund And An ETF?
Mutual funds and ETFs feel very similar because they are both diversified and low-cost. A mutual fund is more hands-off, and you can set up automatic investments and withdrawals. An ETF is more hands-on. You make manual investments every month, but the costs associated with ETFs are lower than costs associated with Mutual Funds.
6. Where And How Can You Buy Vanguard Funds? 
Vanguard funds can be purchased through a broker or through a Vanguard account that can be started on their website. To create an account through Vanguard's online website, you have to provide your bank and identity information.
7. What Is An Admiral Share? 
Admiral shares were a bombshell for the long-term investment market and have quickly become one of Vanguard's most sought-after options. This is because of the extremely low expense ratio. Vanguard estimates that the expense ratio of an Admiral Share is around 86% less than other average mutual fund costs. Admiral Shares also have a better cost advantage when compared with Vanguard's other mutual funds. However, the minimum initial investment of an Admiral Share is extremely high at around $10,000. 
8. Who Should Invest In A Vanguard Fund?
Vanguard is a good investment if you are looking to buy and hold investments. These are generally soughtout by long-term investors, and investors will want to wait 10 years or more before considering withdrawing from their account. Their low-cost mutual funds and ETFs will have long-term growth and be good nest eggs. It is also a good place to start investing and saving for retirement. So Vanguard mutual funds and ETFs are good options for both long-term investors and investors looking to save for retirement.
9. What Are The Benefits Of Investing In A Vanguard Fund?
The magic of Vanguard is their high-quality and low-cost formula that is attainable and provides an investor with stocks of merit. An added benefit of the Vanguard mutual funds is that they can be actively or passively managed. Fund managers for active funds rarely beat the market for a period of 10 years or longer, so low-cost matching the market actually gives the investor a performance advantage.
10. What Are Fees And Commissions Associated With Vanguard? 
Vanguard charges no commission for trading either their mutual funds or ETFs. For trading ETFs, they charge a transaction fee of around $7 for your first 25 trades and around $20 for subsequent trades. The minimum investment for Vanguard Mutual Funds is around $3,000.
How We Reviewed The Best Vanguard Funds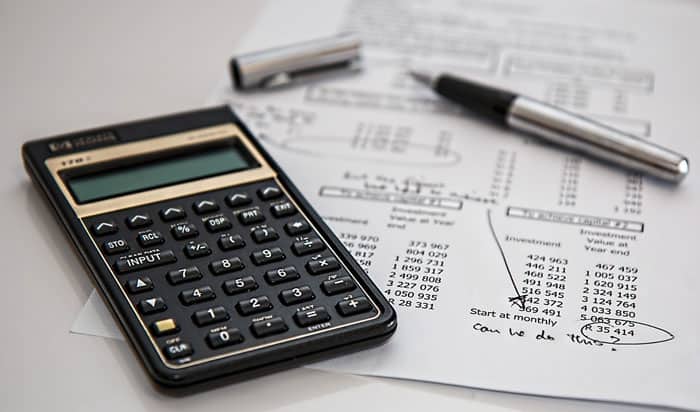 Image via: Pixabay
To review the best vanguard funds to invest in this year, we looked at each funds management, growth, risk, and return and came up with answers for the best Vanguard Funds to invest in overall, the best Vanguard Funds to invest for growth potential and the best Vanguard Funds to invest in if you want to diversify.
Overall Price Range Of The Best Vanguard Funds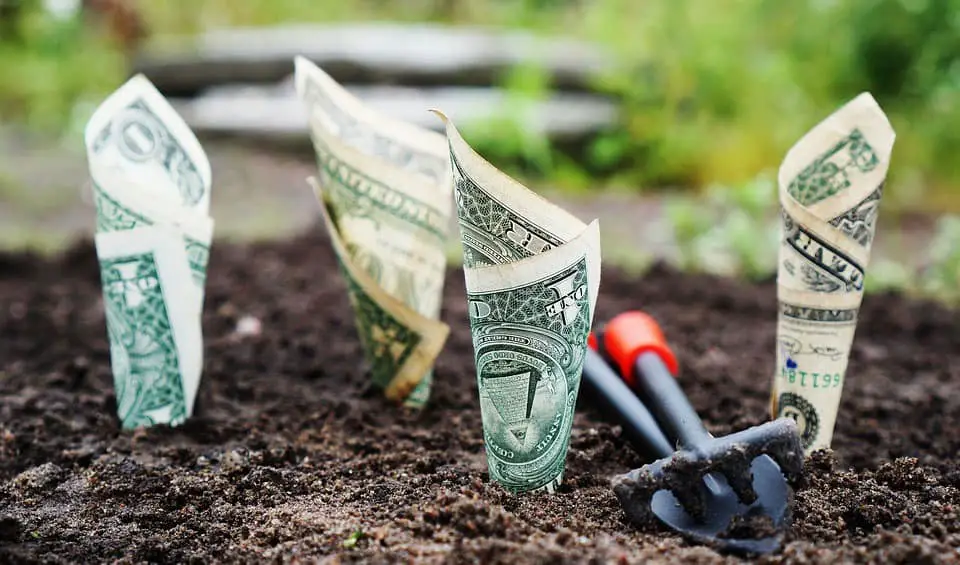 Image via: Pixabay
Prices of the listed Vanguard funds vary from prices as low as around $25 per share to those as high as around $75 per share.
What We Reviewed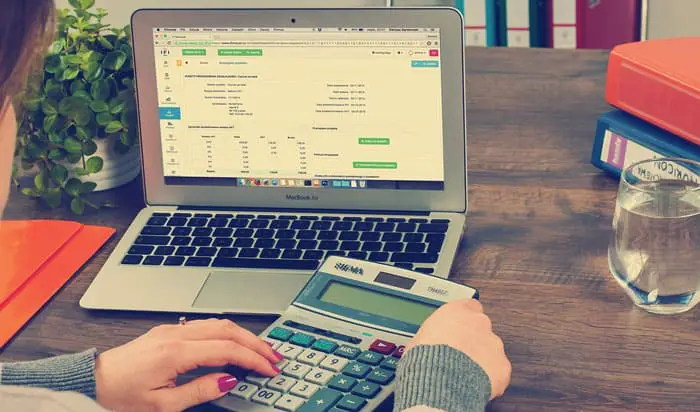 Image via: Pixabay
Total Bond Market (ETF)

Growth Index Fund (Admiral Shares)

REIT Index Fund

Emerging Markets Government Bond

International High Yield ETF
Total Bond Market
Features
The Total Bond Market invests in domestic investment grade bonds. The bonds in this index are re-balanced monthly. It is a market-cap weighted fund so the holdings are higher quality. Around 45% of the holdings are U.S. Treasury and U.S. Government bonds, around 30% are corporate holdings and around 20% are mortgage-backed securities. About 70% of the holdings have received an AAA rating. The fund duration is around 6 years, so inflation increases would negatively affect the bonds by around 6%. The fund's risk and return rate are considered average.
PROS
Higher quality holdings 

Average risk and return

Diverse holdings
CONS
Interest rates 

1 year return down

Fixed income default risk
Price
Total Bond Market shares are currently listed at around $80, and the price is currently trending upward.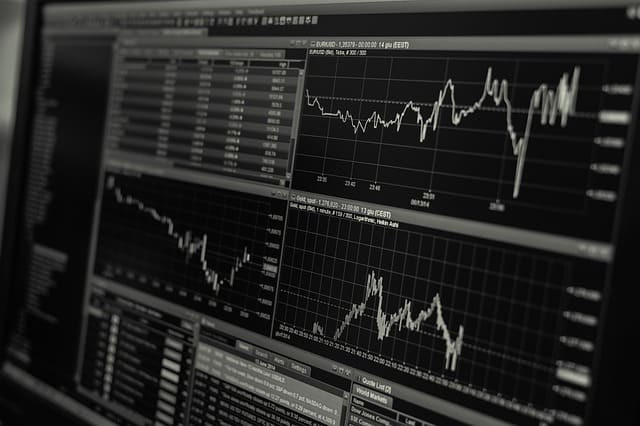 Image via: Pixabay
Growth Index Fund (Admiral Shares)
Features
The stocks held in this fund tend to be large-cap stocks known for their above-average growth potential. The Fund tracks with the Center for Research in Securities Prices and the Russell 1000 Index. It has around $85 Billion in holdings, and the portfolio includes over 320 different holdings. The expense ratio of this fund is around .18 percent which is low compared to other funds in its class.
While the fund focuses on large growth, the Growth Index Fund still follows a buy-and-hold approach that is standard when investing for the long-term. Once a stable company is located on the market, Vanguard managers tend to hold onto that company for a while.
PROS
Large growth potential

Passively managed

Low expense ratio compared to other funds
CONS
Bit riskier than other Vanguard portfolios

More susceptible to market 

Higher initial investment
Price
The price of Growth Index Fund (Admiral Shares) is around $70, and the price is currently trending downward.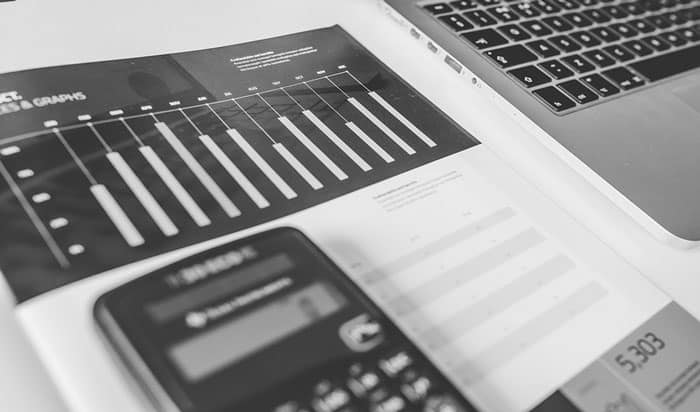 Image via: Pixabay
REIT Index Fund
Features
This fund follows the MSCI US REIT Index, which is an index that tracks domestic equity real estate trusts. It has around $60 Billion in investments that cover around 200 different holdings. Their main holdings are in Simon Property Group, Equinix, Prologis and Public Storage. The fund has good returns, returning around 1.8% growth in the last year, around 6.9% in the last 3 years and around 8.5% in the last 5 years. 
Most investors use this fund as an ancillary holding to diversify investments and receive direct exposure to the real estate market. While the risk is higher because of the narrow focus on the real estate market, the returns have been solid.
PROS
Good growth rate

Good returns over a 5-year period

Good for diversifying your portfolio
CONS
Tied to the real estate market 

More direct exposure

More risk associated with one market
Price
The market price of REIT Index Fund is around $25, and the price is currently falling.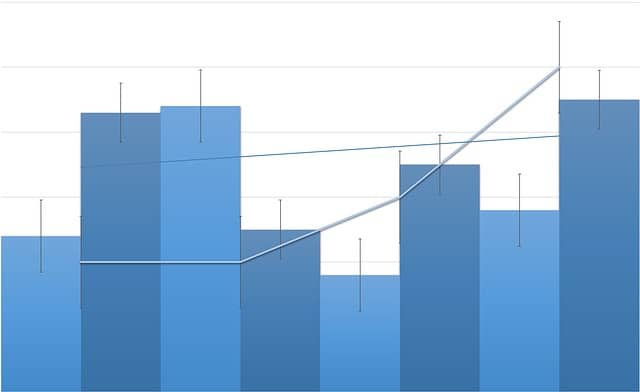 Image via: Pixabay
Vanguard Emerging Markets Government Bond
Features
This investment tracks the Bloomberg Barclays USD Emerging Markets Government RIC Capped Index that measures investment return of U.S. dollar-denominated bonds issued by governments in emerging markets. Around 80% of the Vanguard Emerging Markets assets are invested in bonds listed in the index. 
This Bond is one of the top picks by analysts for investors looking to get into the emerging market. While the bond is not diversified, it is a good pick for investors looking to diversify their holdings. The funds in the bond are selected through sampling. This bond does hold some credit risk and overall risk that are associated with emerging markets, but the yields from the bond are high.
PROS
Solid yields and duration

Optimism in emerging markets

Good for diversifying your portfolio
CONS
Credit risk associated with this bond

Shouldn't be the only bond fund in your portfolio

Overall risk associated with emerging markets 
Price
The current market price of Vanguard Emerging Markets Government Bonds is around $75 and trending upward.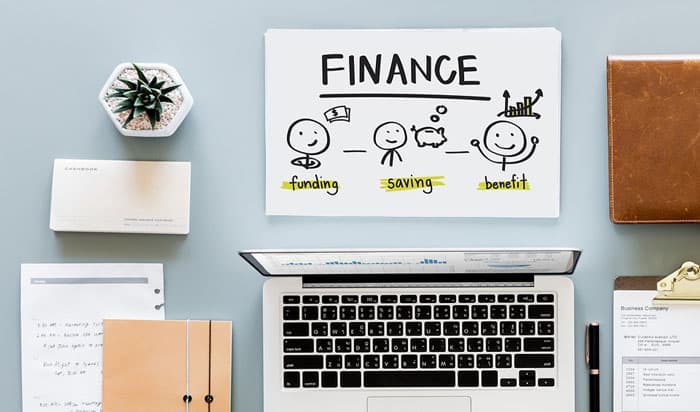 Image via: Pixabay
International High Yield ETF
Features
This is a follow-up ETF to the highly successful domestic high-yield ETF from Vanguard, and it seeks to accomplish many of the same things internationally. It is a relatively new ETF, but it already has around $400 Million in assets under management. This is a particularly good choice for the current market. The holdings are very diversified with only around 20% accounting for their top holdings. Around 50% of these holdings come from European stocks. This ETF has already seen high yields and has been up around 8% in the last 12 months.
PROS
Modeled on successful domestic high-yield ETFs 

In developed markets which have higher yields than U.S. markets

Up around 8% in the last 12 months 
CONS
New ETF

Not good for bull markets

No history
Price
The market price for the International High Yield ETF is around $60 per share, and the price is trending downward. 
The Verdict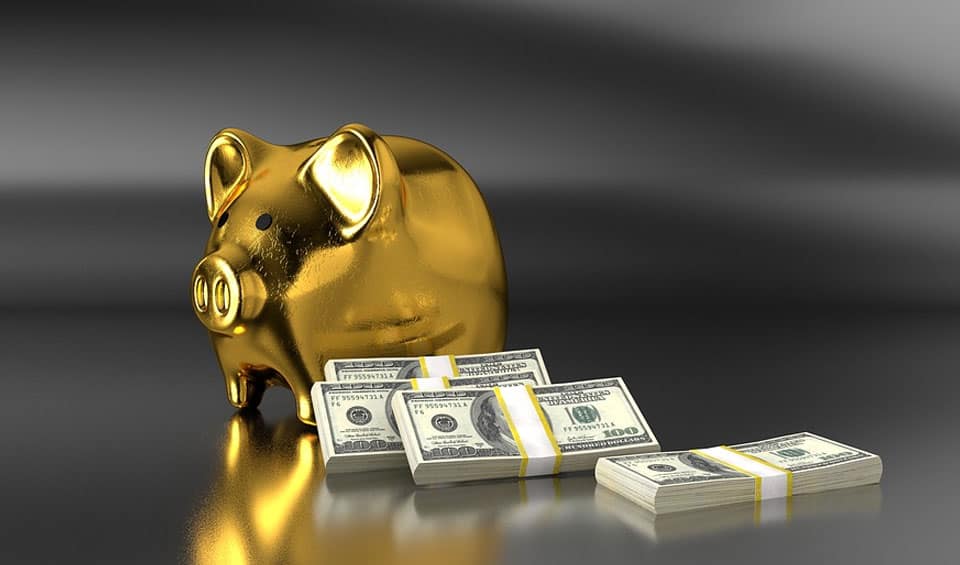 Image via: Pixabay
Vanguard is a great option for mutual funds and ETF options for long-term investment and retirement investment. But what is the best Vanguard fund to invest in this year overall? In our opinion, that would be the Total Bond Market with is a solid option for yields and long-term growth. The best Vanguard funds to invest in for growth potential are the Growth Index Fund and the International High Yield ETF. If you are looking to diversify the best vanguard funds for you are the Emerging Markets Government Bond and the REIT Index Fund. Whatever Vanguard Fund you choose, we hope it's right for you. Happy investing!